Are you wondering how to find the best quality pickleball paddle under a limited budget? It doesn't matter if you're new to the game or pro; unending options are available to distract you.
What are the criteria you should check out before picking a decent quality pickleball paddle? Power, balance, and comfort are the top three things pickleball players will expect whether they are looking for the best pickleball paddle under $50 or under $100.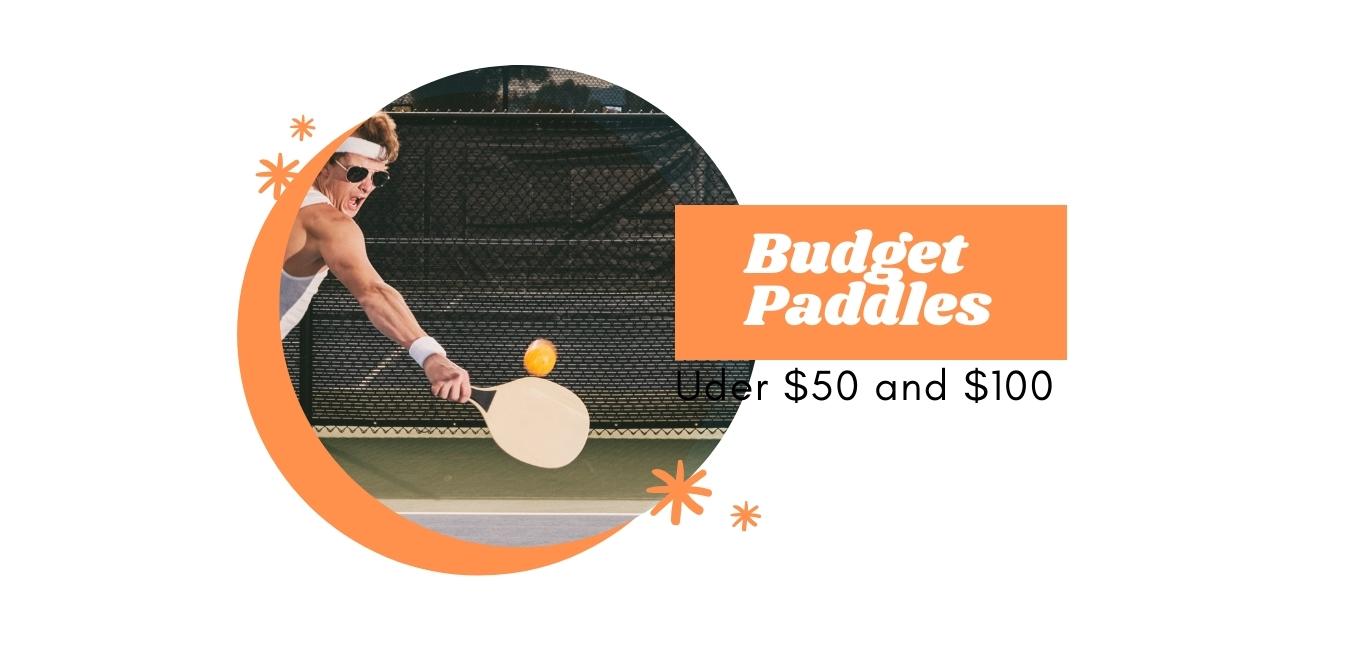 Additionally, with so many paddles on the market, choosing one that best fits your game can be a difficult task. Although there are many factors to consider, we suggest focusing on three main points: size, weight, and price point.
Paddling requirements vary from person to person, like using it for professional purposes or just simply playing on your weekend. Luxurious paddles that are made from carbon fiber will surely give an incredible performance.
However, since you are looking for an affordable paddle to make it the best value of the money, you can't expect the same performance level as a highly expensive paddle.
Nevertheless, you can still get a better quality paddle with a restricted budget if you know how to choose it. When your paddle has excellent stability and maneuverability, you can hit the ball at high speeds.
In this article, we have shortlisted the top 6 pickleball paddles under 50 dollars and also 6 pickleball paddles under 100 dollars. Obviously, a $100 pickleball paddle will be a better choice than a $50 pickleball paddle. But for that, you need to have a budget, and more importantly, you must have the ability to make the best use of your paddle.
Since you have already come to the right place, we will help you by reviewing several pickleball paddles, along with a complete buying guide—all you need just to read the article until we finish and pick up your most suitable option. Let's dive in!
Comparison Of 6 Best Pickleball Paddles Under 50 Dollars
Image
Title
Surface
Core material
Grip Size
Weight
Buy

Top

Top

Top

Niupipo Pickleball Paddle
Fiberglass
Polypropylene Honeycomb
4 1/2"
8.2 Ounces
View on Amazon

Top

Top

Top

Upstreet Alpha Pickleball Paddle
Graphite
Polypro honeycomb composite
4 1/2"
8.9 Ounces
View on Amazon

Top

Top

Top

Rally Tyro 2 Pro Pickleball Paddle
Graphite
Honeycomb Composite
4 1/4"
7.7 – 7.9 ounces
View on Amazon

Top

Top

Top

Amazin' Aces Signature Pickleball Paddle
Graphite
Honeycomb Polymer
4.75"
7.8 – 8.2 ounces
View on Amazon

Top

Top

Top

GAMMA Sports 2.0 Fusion Pickleball Paddles
Fiberglass
Aramid Honeycomb
4"
8 ounces
View on Amazon
Comparison Of 6 Best Pickleball Paddles Under 100 Dollars
Image
Title
Surface
Core material
Grip Size
Weight
Price

Top

Top

Top

Top

Top

Paddletek Bantam EX-L Pickleball Paddle
Polycarbonate
Bantam PolyCore
5"
7.8 – 8.4 Ounces
View on Amazon

Top

Top

Top

Top

ONIX Graphite Z5 Pickleball Paddle
Graphite
Nomex honeycomb
4 1/4″
7.5 to 8.2 ounces
View on Amazon

Top

Top

Top

Top

HEAD Radical Elite Pickleball Paddle
Fiberglass
Polypropylene Honeycomb
4 1/4″
8.1 ounces
View on Amazon

Top

Top

Top

Top

Rally Graphite Pickleball Paddle PX
Graphite Carbon Fiber
Composite Honeycomb
4 1/4″
7.7 – 8.0 ounces
View on Amazon

Top

Top

Top

Top

Rally Graphite Power 5.0 Pickleball Paddle
Graphite Polymer Hybrid
Polypropylene Honeycomb
4 1/4"
7.8 – 8.1 ounces
View on Amazon

Top

Top

Top

Top

Gamma RZR Composite Pickleball Paddle
Composite
Sensa Poly
4 1/8"
7.6 ounces
View on Amazon
Best Pickleball Paddle Under $50
1. Niupipo Pickleball Paddle (Our recommendation)
Niupipo is one of the most trusted names in making premium quality pickleball paddle. The core of the unit is made from polypropylene honeycomb material to ensure excellent durability and more hitting power. Also, the surface is ultra-responsive to hit the ball accurately for optimal performance.
Controlling the ball will be easy-going when you use this racket. Additionally, it will develop more power and pinpoint accuracy in every strike. With the fiberglass face of the racket, you can expect exceptional power and control.
Weighs only 8.1-ounce; this model can provide more pop and spin simultaneously. You will learn how to beat your opponent like a pro with this decent paddle.
Thanks to its cushioned handle, which is 4.25 inches long. With the grip made of soft materials, you can hold it comfortably for long periods without putting much stress on your joints. In addition, users can quickly change the racket from one hand to another while giving power shots. The advantage is more remarkable for all players, whether they're beginners or pros.
You have no reason to worry about protecting the unit as there are a thin edge guard and proprietary to keep the paddle safe from getting damaged. The paddle comes with a protective cover to push the protection to the next level.
Keeping the paddle in a cover makes it easy to carry this light paddle. More importantly, it is excellently constructed, making it a good choice for indoor and outdoor uses.
Sturdy yet lightweight, this handy pickleball paddle is definitely worth the money to make you pleased for improving your paddling skills.
Pros
Perfect handle size
Sturdy construction
Comfortable grip
Attractive design
Great for beginners
USAPA approved
Cons
Weight might little bit heavy for someone 8.1 oz
2. Upstreet Polypro Honeycomb Pickleball Paddle
If you are looking for the best budget pickleball paddle, you want to try the Upstreet Polypro Honeycomb Pickleball Paddle. The unit offers several features that set it apart from the rest.
Everyone wants a perfect balance between control and power, and that's where the paddle comes to dominate. Several users claim it to be one of the finest paddles for pickleball games.
The paddle core is Polypro honeycomb composite, which has compression and shock resistance properties to reduce collision and impact destruction. Thanks to its large sweet spot, it makes it an ideal option for intermediate to advanced players.
Unlike other honeycomb designs, the core has a unique cell structure with three layout patterns. Hence, you can expect high-level optimum mechanical performance.
Additionally, the honeycomb core features a distinctive edge due to its different plastic blends. It allows users to excellently control the paddle with minimal vibration and a large sweet spot.
The pickleball paddle face is made from graphite materials to ensure long-lasting durability and high-power hitting with fewer efforts. Weights at 8.9 ounces, this paddle measures 15.75 inches in overall length. Both weight and height come in mid-range to suit easily for most players.
In addition, it includes a protective neoprene cover that gives the racket extra protection from external damage. If you're on the lookout for a high-end pickleball paddle at an affordable rate, the unit can be on your desired list.
Pros
Perfect for beginner and advanced players
An incredibly soft, comfortable grip
Available in two colors
Highly responsive
easy to play with high flexibility
long lasting durability
3. OSHER Pickleball Paddle
Are you looking for a graphite paddle that can able to play confidently with quick shots? Then you have no reason to look further than the OSHER Pickleball Paddle.
This medium-size pickleball comes with only 7.8 ounces of weight to provide more control and flexibility. Thanks to its premium grip, it is not only sweat resistant but also highly comfortable to hold for long-time play. The handle's diameter allows for wrist movement, rotation, power, and quick hand changes with fewer efforts.
As for the construction, the paddle has a honeycombed polymer core to enjoy great pop and a graphite face to feel solid while hitting balls. It is virtually impossible for the pickleball paddle to dent or dinge.
What's more, the paddle features an ergonomic design with cutting-edge technology to provide high playability, safety and smoothly play any shots. In order to maintain outstanding responsiveness, the manufacturing company efficiently crafted the paddle so you can impact enough spin.
Do you fear what will happen if you accidentally hit it on the ground? No worry, the model has an edge guard to protect it from ground hits. Additionally, the edge guard features a low-profile design that offers protection to paddle edges. Not only this, the edge guard has thin construction to lower mishits.
Pros
Good and comfortable grip
Weighs only 7.8 ounces
Easy to play
Ergonomic design with cutting-edge technology
USAPA approved
Perfect for beginners
Cons
The rim might come out from the paddle
4. Rally Tyro 2 Pro Pickleball Paddle
If you want excellent gameplay, the Rally Tyro 2 Pro Pickleball Paddle is a brilliant pick you can consider. The unit is approved by USAPA/IFP to play any tournament or professional game. Aside from that, the high-end performance of this model is perfect for players at the pro level.
Thanks to its vibration dampening technology to ensure incredible power and control. Apart from that, its sophisticated design makes it an excellent option for better hits.
This high-rated paddle has an impressive and ergonomic handle to feel solid for striking the ball. Though the grip is highly cushioned, it is powerful enough to implement a wide array of paddle shots.
The grip comes in a standard size to fit perfectly in small or medium hands; people who have large can also use it by elevating the thickness.
As the unit has composite honeycomb material technology, it can conveniently suit all aged groups regardless they are playing for professional or recreational purposes. You have no reason to worry about excessive daily gameplay because it has high tolerating power.
Furthermore, with overlapping edge guards to protect its edges, you don't have to worry about those accidental drops or ground strikes.
The weight ranges between 7.7- 7.9 ounces for this model, known as the optimized weight for broad sweet spot super ball control.
Pros
A good choice for beginners, professionals, and coach
Perfect for professional gameplay
Outstanding perforated moisture wicking cushion grip to feel solid
Crafted from advanced aerospace materials
USAPA and IFP certified.
Cons
A little bit of weight for newbie
Makes high-pitch sound
5. Amazin' Aces Signature Pickleball Paddle
Wondering how to pick a suitable paddle that looks good on your hands? Then, you may want to try the Amazin' Aces Signature Pickleball paddle. This is also our top recommendation.
One of the best things about this paddle is its responsive graphite face to allow you to hit the ball vigorously to beat your opponent. Additionally, the honeycomb polymer core is constructed of a lightweight material to give you a solid feel great for every swing.
Since the paddle has USAPA certification, you can consider it as the perfect gear for any professional gameplay. Seals are stating 'USAPA Approved' appear on the surface of the paddle above each handle.
More importantly, a protective cover and edge guard keep the protection level of the gear high. You have no reason to replaces at least for a few years, even after intense use.
Every pickleball player thinks about balance and control before picking a pickleball paddle. Do you too? Why not! Though you will feel solid while playing different types of shots, the unit doesn't come with too much; the weight ranges between 7.8 oz and 8.2 for precise balance.
Features more surface area than most paddles; this paddle allows for rapid and accurate response. You can use the paddle to play both outdoor and indoor due to its technical design.
Most importantly, its polymer core & graphite face ensures equal weight distribution. The paddle handle comes with a classic shape and gives you an excellent in-hand feel for a better shot.
Pros
Classic design
Offer excellent stability and control
Great for new comers
Easy to hit ball strongly
Worth every penny it costs
6. Gamma Sports 2.0 Fusion Pickleball Paddles
Do you know which pickleball paddle is the best for beginners? The Gamma Sports 2.0 Pickleball Paddle is a fantastic option to check out. This racket will be appreciated by players who prefer a quick, powerful swing.
Tossing and controlling are easy with its textured fiberglass surface. The paddle has a medium-level weight and weighing 7.6 ounces; many players worldwide enjoy it as their favorite companion.
It features a built-in bumper that's going to give you more hitting area across the frame as the bumper doesn't have any defined edge. The paddle surface/face is crafted from graphite, but it is texture graphite. It also gives you more spin, more ball bite, or more control.
Both beginner or intermediate players will benefit from the perfect blend of power and control. Apart from that, it features double-edged guards that offer a fantastic grip for a power play. Your performance and impeccable playability on the court will be greatly enhanced with the paddle.
As for the handle, the Gamma pickleball paddle grip has sweat absorption properties to play easily in different weather conditions; and it is crafted from soft materials to hold it comfortably and confidently for hitting powerful shots. This cushioned grip also allows for a secure grip while hitting all shots. On top of that, controlling and redirecting the ball with this paddle is easier than with some other paddles.
This Gamma paddle is tested and licensed by the United States Amateur Parachute Association to play official tournaments. Since it is one of the best-selling products in the market, you want to make sure to mark your name for easy recognition.
The paddle has 6 color options, and those 6 variations have differences on the paddle surface and weight also.
| | | |
| --- | --- | --- |
| Color | Surface | Weight |
| Atomic 2.0 | Textured Fiberglass | 8.0 ounces |
| Fusion 2.0 | Textured Fiberglass | 8.0 ounces |
| Micron 2.0 | Textured Fiberglass | 7.9 ounces |
| Neutron 2.0 | Textured Graphite | 7.0 ounces |
| Phaser 2.0 | Textured Graphite | 7.9 ounces |
| Voltage 2.0 | Textured Graphite | 7.6 ounces |
Pros
Edgeless construction
Lightweight paddle
Smart design
More hitting area
Famous branded paddle
Nice cushioned grip
Meets the USAPA specifications
Best Pickleball Paddles Under $100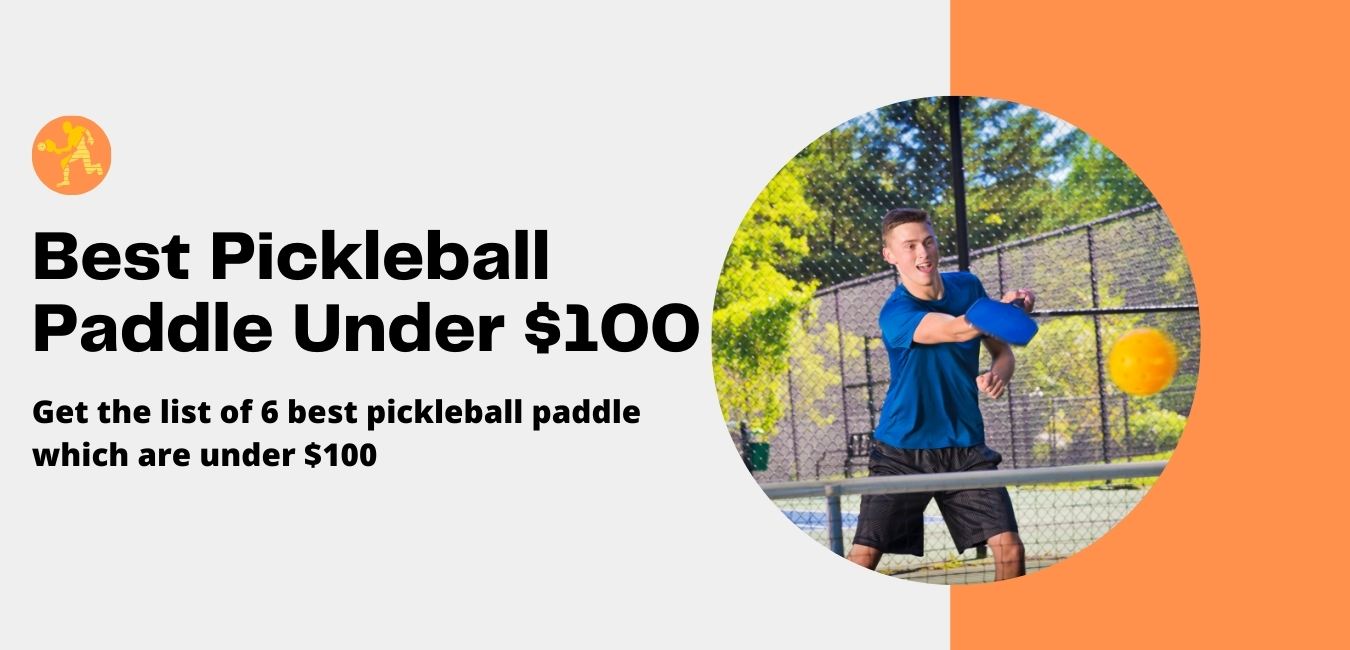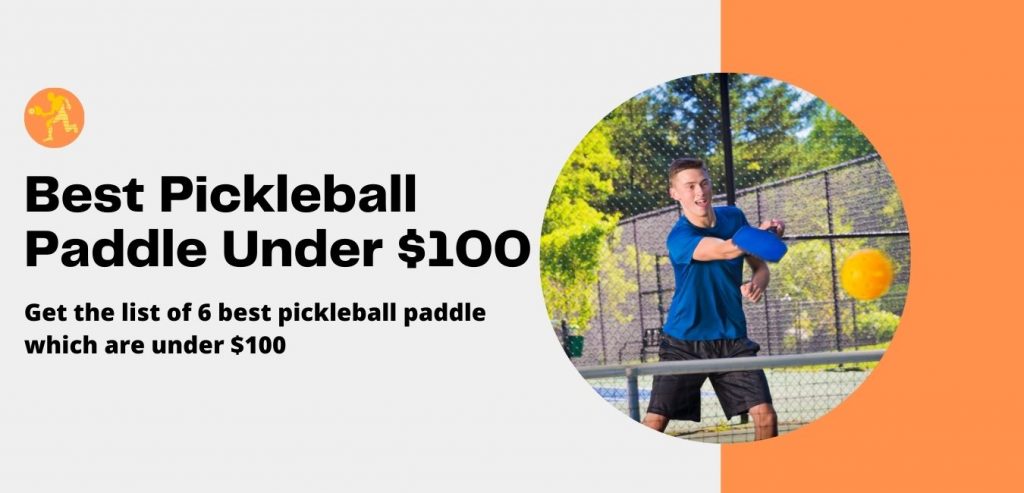 1. Paddletek "New Era Bantam EX-L Pickleball Paddle
You will have greater control and spin using the Paddletek "New Era Bantam EX-L Pickleball Paddle, which is the best pickleball paddle under $100. Some advanced features make it one of the most popular choices among professional players.
For example, it features an advanced Bantam PolyCore interior that is ultra-responsive for quick gameplay. You will not mind having a large hitting area for efficient control and improved power while hitting serves consistently.
This pickleball paddle is available in 5 different colors to suit picky players; all of them have weight ranges between 7.8 – 8.4 ounces. Plus, the optimal weighting of the paddle has nothing to do with sacrificing control.
What's more, an exceptionally velvety polycarbonate surface gives this racket prolonged durability and spin to beat your opponents vigorously. Users can expect a perfect balance between power and control to take their performance to the top level.
As for the grip, with an ultra-cushioned high-performance grip and ⅛" edged shock guard, the paddle offers a solid feel and smooth performance. Whether you want to play in windy or humid conditions, this gear can provide consistent performance.
As for the customers' reviews, one of them commented that the paddle is well balanced and feels great in hand; it also provides the necessary power to strike the ball in the right direction. However, her primary issue with the protective edge that it is prone to scrape easily. As well, she advised others to be careful in handling the gear and try not to scrape it on the ground.
Pros
Decent construction
Balanced weight
Easy to spin the ball
Consistent performance on several surfaces
Available in numerous colors
Standard grip
2. ONIX Graphite Z5 Pickleball Paddle
The ONIX Graphite Z5 Pickleball Paddle is suitable for all age groups who are on the hunt for a high-quality pickleball paddle. Many professional winners used this paddle in different championship tournaments and earned the championship title.
This exciting model has a graphite face, making it lightweight; the graphite face also gives high flexibility with incredible speed. More importantly, this material gives you more advantage for the right amount of pop.
The paddle comes with an ergonomic design for a massive sweet spot to hit the ball easily and accurately. Regardless you are a newbie or pro player, you will feel confident to play hard while generating pop and power. Another nice point of this pickleball paddle is its excellent adjustability. You can still adjust the ball even if the ball contacts out of the sweet spot.
This mid-weight gear can assist you in hitting power shots, even though it is not much heavy. On top of that, you'll get a great deal of power with every hit due to the Nomex Honeycomb Core. As a result, you can move smoothly and precisely to improve your gaming performance and increase your control.
Furthermore, the unit comes with a perfect tennis-type handle without additional hand room. You will not experience any loose shots. If you are used to playing with a tennis racket, it becomes a handier for you to hold the grip comfortably for extended gameplay.
According to some experts, it leans more toward a power side of things than a balanced one. Because of this, your control may be slightly restricted somewhat in comparison to other pickleball paddles.
Pros
Nice spin and power
Great adjustability
Perfect for outdoor and indoor gameplay
A large sweet spot
Reasonable price
Well rounded design
Cons
No protective cover
Not the best quality surface finish
3. HEAD Radical Elite Pickleball Paddle
If you are an experienced player and want to improve your paddling, you can't go wrong with the HEAD Radical Elite Pickleball Paddle. It can help you to improve your paddling skills with better controlling power.
The unit comes with a fiberglass hitting surface; competitive players will appreciate its solid feel and abundant power. You will be amazed at how much power it possesses for every swing with its fiberglass exterior. Fiberglass paddles are pretty light, so that they won't weigh anyone down.
This Head paddle is purposed designed for mid-level and pro players, unlike other paddles that are more appropriate for beginners.In addition to providing decent power and control, intermediate players will especially rely on it because it is compatible with their existing skills.
Among the pickleball paddles, a honeycomb core made of polypropylene is a widespread feature that lessens accidental injury and fatigue. Players can move quickly from one spot to another while getting desired power for every serve. No one wants to compromise a cushioned handle, and this paddle will not dissatisfy you on this matter. In addition to lessening vibrations, the ergo grip offers an optimal fit to hold the handle comfortable for long-time gameplay.
Adding graphite to the surface will increase grip. However, you should be aware that the Elite does not offer quite a similar intense spin texture like other Head paddles.
As for the customers' reviews, they shared the Head gear is compatible to play with different weather conditions. The paddle provides better control to enjoy the game without any obvious limitations. However, they complained it would be better if the paddle came with a protective cover.
Pros
Pretty solid hits
Strong but lightweight
Perfect return velocity
Excellent balance and control
Fine cushioned grip
Ideal for all weather conditions
Cons
Doesn't have an intense spin texture
4. Rally Graphite Pickleball Paddle PX
Rally Graphite Pickleball Paddle has become a prevalent option when hunting for the best pickleball paddle under $100. This decent quality paddle can give you the experience of excellent playability no matter what type of playing style you have.
Though it comes at a great price, it has many unique features as many high-end paddles. As for the construction, the unit has a sturdy honeycomb composite polymer core that offers high maneuverability and functionality to play different shots.
You have nothing to worry about while playing powerful shots because the thick layer can absorb shock efficiently. Also, you can expect the perfect spin and placement while hitting every shot.
What's more, the paddle can improve your playability and boost your paddling skills too. It comes with a one-year limited warranty; you can use this racket for playing different tournaments as it features USAPA approval.
Getting your desired amount of control is not complex with its honeycomb composite polymer core — your serves will have greater strength, and your balls won't deflect as frequently. Another striking point of this model is that you can expect efficient spin while contacting the ball with the racket.
Just because you are looking for cheap pickleball paddle doesn't mean you will compromise a decent grip. Instead, it comes with a highly cushioned handle that offers comfortable holding for a long time. Plus, this grip helps to absorb sweat to your desired level, providing optimal comfort.
Pros
Ideal amount of weight
Suitable for tournament gameplay
Barely make any sound
Excellent back and top spin control
Perfect for hard-hitting
Easy to swing
Cons
Lack of bounce like wood materials
5. Rally Graphite Power 5.0 Pickleball Paddle
Wondering how to get a professional quality pickleball paddle with a limited budget? No worries, look no further than the Rally Graphite Power 5.0 Pickleball Paddle.
You will appreciate the overall capabilities of this model compared to other premium pickleball paddle. It is available in numerous colors, so picky players aren't left out.
With its large sweet spot, this pickleball paddle will not disappoint any of your needs. Also, it sources excellent power to hit the ball at high speed from outlying areas; outstanding placement and spin can be predicted.
You will be able to boost your paddling skills while thoroughly enjoying the game. The unit is mainly intended for players who like to dominate their competition and end the game persuasively.
As for the materials, the paddle face is made from Graphite Polymer Hybrid materials, while the core is crafted from Polymer Honeycomb material. The paddle face is comparatively large for an extended sweet spot. Aside from that, its core is pretty thick, so you'll have a more enjoyable game with improved ball control and spin.
Often some pickleball paddle makes high pitch sound while hitting the ball that disrupts your attention from the game. The good news is that it is molecularly bonded for improved strength between the core and face.
Furthermore, this middle-weight paddle gives you the scope to choose one of two grips that match your preferences and needs. With the free paddle cover, it will also protect the racket, ensuring a lengthened lifespan.
Pros
Soft and tack grip
Thick core
A huge sweet spot
Easy to control the ball
Two grip options
Protective cover
Cons
Slightly a dead for dinking
6. Gamma RZR Poly Core Pickleball Paddle
The newest sensation in paddles is a lengthened paddle. In the game of pickleball, playing with a massive surface paddle is thought to provide a technological advantage. Technically, they are not wrong because an extended surface area can help players to hit the ball accurately and prevent the chance of a missing strike.
The Gamma rzr Poly Core Pickleball Paddle is the ultimate middleweight paddle for pickleball player who loves the best of all worlds. Thanks to its Sensa Poly Core technology that allows users to conveniently play dink shots at precise angles without compromising the control. The more time you spend with this paddle for gameplay, the better paddling skills you will develop.
Users don't need to worry about the sweet spot as it is still located at the racket's mid-point. The pickleball paddle has only 7.6 ounces weight; it is comparatively lower than regular pickleball rackets. However, it is relatively large in length and width to provide better-controlling power, as we mentioned earlier.
Aside from that, the unit features a Textured Graphite Hitting Surface to guarantee a long-lasting lifespan even after heavy use daily. This paddle is designed with a Sensa Poly Core to provide predictability and responsiveness, making it more versatile to endure aggressive shots.
Moreover, you won't feel stress to hold the paddle for a long time because the honeycomb grip has made from soft materials, along with sweat-resistant properties. You can utilize it in any professional games or tournaments since it is tested and approved under the USAPA.
Pros
Available in several colors and designs
Excellent control-oriented paddle
Perfect weight
Provides flexibility for different shots
USAPA approved
Our Overall Recommended Paddles
Though all the pickleball paddles we have listed above are well researched and tested to guarantee a decent quality, you will only pick one paddle or up to 2 paddles based on your gaming requirements.
You can pick the Niupipo Pickleball Paddle if you are looking for a well-made paddle under $50. We have this paddle as our top pick under $50 because it is made from advanced materials, has a cushioned grip and an edge guard for the maximum level of protection.
However, we recommend to pick the Paddletek "New Era Bantam EX-L Pickleball Paddle if you are on the hunt for the best pickleball paddles under $100. The unit is highly responsive and can provide incredible maneuverability to play a wide array of shots.
Buying Guide
What shape do you like?
Something you'll notice when looking for a paddle is that there's a wide range of shapes.
As long as the paddle stays within the legal size of 24 inches, manufacturers can be creative and designed, which is why there's such an assortment of paddles varying in shapes and sizes.
A traditionally shaped paddle is about 8 inches wide and 15 inches long, including the 5 inches long handle. The traditional shape is appealing to many players due to the balance of maneuverability and reach in terms of shape through this paddle.
For example, while it fits within the traditional size measurements, the diamond shape is unique and designed to paddle an aerodynamic feature. There are also oversized paddles that can be wider or longer than the traditional shape.
You will find some paddles with more than 8-inches in width, but they still fit within a total of 24 inches. A wide-body paddle is particularly appealing for players who rely on the paddle to make contact with the ball, often having less maneuverability in the hands.
Over-sized paddles are great for players who have a naturally shorter reach or cannot bend down as easily when going for a low bouncing ball. However, keep in mind that a longer paddle that provides extra reach might slow down your hand mobility, often needed at the non-volley zone line during fast-paced rallies.
What is the paddle made of?
Another important thing you should consider what material is used to make the paddle. Material like fiber flex provides excellent spin, power, and speed when the surface interacts with the ball.
Apart from that, paddles are crafted from different materials like graphite, composite, or wood. Graphite paddles are lightweight and can show super performance, but they are a little bit expensive.
Read More: Graphite vs Composite Pickleball Paddles Comparison
On the contrary, Wooden paddle have a low price, but they are pretty heavy and difficult to use for beginners. Lastly, composite paddles have mid-range weight and price, but they are available in different designs and weights.
The weight of the paddle
The weight of your paddle may directly or indirectly affect your paddle performance. Paddles that weigh less than 7.3 ounces are considered lightweight, between 7.4 and 8.4 ounces are mid-weight, and anything above 8.4 ounces is a heavy paddle.
The weight of a paddle is possibly the biggest factor in how it'll perform, all other factors being equal. A heavier paddle will always provide more power for the player and be more stable upon contact.
While lighter paddles are easier to handle, they lack power. It makes up for maneuverability; finding a paddle that is easy for you to swing heavy enough to provide enough power and stability.
And finally, it is maneuverable enough for fast rallies at the non-volley zone line. The key to your success in your sports game is finding the perfect balance between size and weight.
Price
You can find paddles with a price tag of fifty dollars up to three hundred dollars on today's market. How is it that the price range is so broad?
Many factors such as paddle face material, paddle core technology, and some paddles are geared towards the recreational player, whereas other paddles are designed for the advanced players.
Wooden paddles are basically cheap or inexpensive paddles, and most wood paddles are likely heavier paddles. We do not recommend anyone to buy these cheap paddles.
FAQ
1. How are pickleball paddles made?
The face of a pickleball paddle is made from carbon fiber, graphite, or fiberglass, while the core is constructed from aluminum, Nomex, or polymer.
2. What is USAPA approved pickleball paddle?
USAPA approved pickleball paddle means the paddle is made by following all the requirements and standards set by USAPA; USAPA approved the paddle to play in professional games and tournaments. If your paddle is not USAPA approved then it is an illegal pickleball paddle & you cannot use the paddle in tournaments.
3. How long does pickleball paddles last?
A decent quality pickleball paddle will minimum of one year and a maximum of five years, depending on your playing habits and maintenance.
4. What grip size should I need?
The grip size of a pickleball paddle ranges between 4-inches to 5-inches. You need to measure your grip length from the fingertip of the third finger to the bottom lateral palm crease.
5. What is the standard size of a pickleball paddle?
The width of a pickleball paddle range between 7-8.25 inches, while the overall length of a pickleball ranges between 15.5-17 inches.
6. What is the standard weight of a pickleball paddle?
A pickleball paddle that ranges between 6 to 14 ounces can be considered a standard weight.
Under $50
Prices pulled from the Amazon Product Advertising API on:
Product prices and availability are accurate as of the date/time indicated and are subject to change. Any price and availability information displayed on [relevant Amazon Site(s), as applicable] at the time of purchase will apply to the purchase of this product.
Under $100
Prices pulled from the Amazon Product Advertising API on:
Product prices and availability are accurate as of the date/time indicated and are subject to change. Any price and availability information displayed on [relevant Amazon Site(s), as applicable] at the time of purchase will apply to the purchase of this product.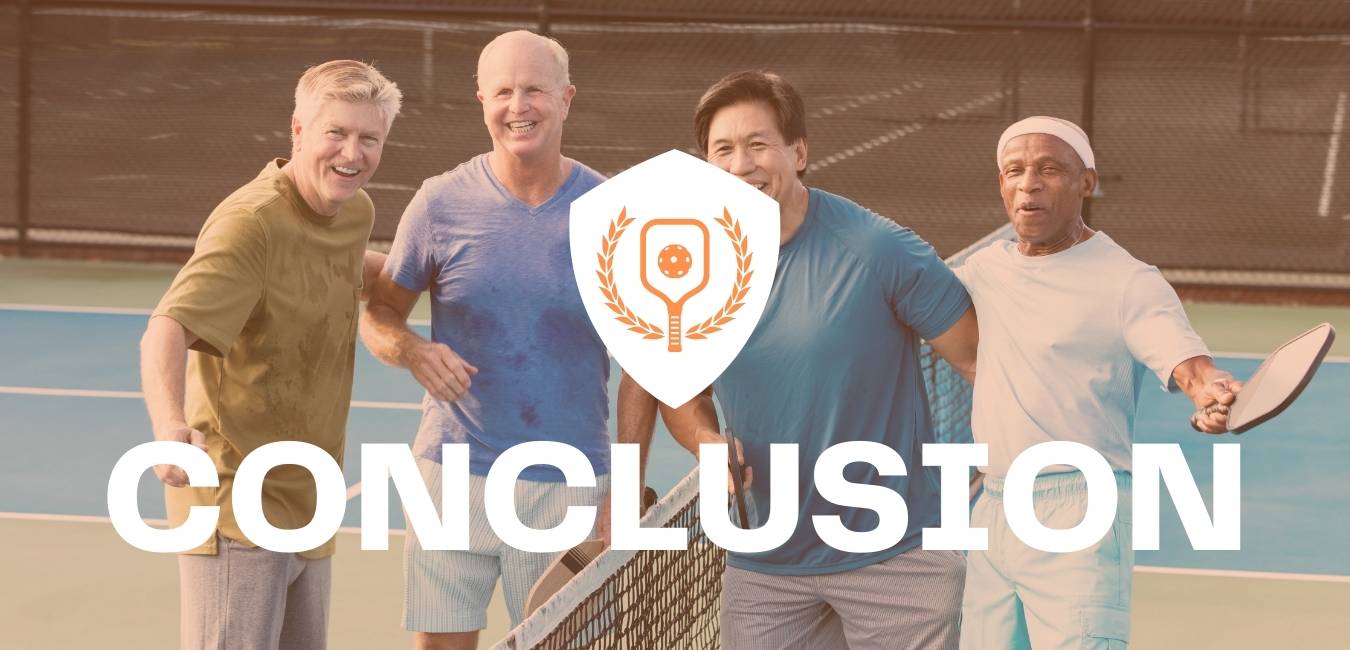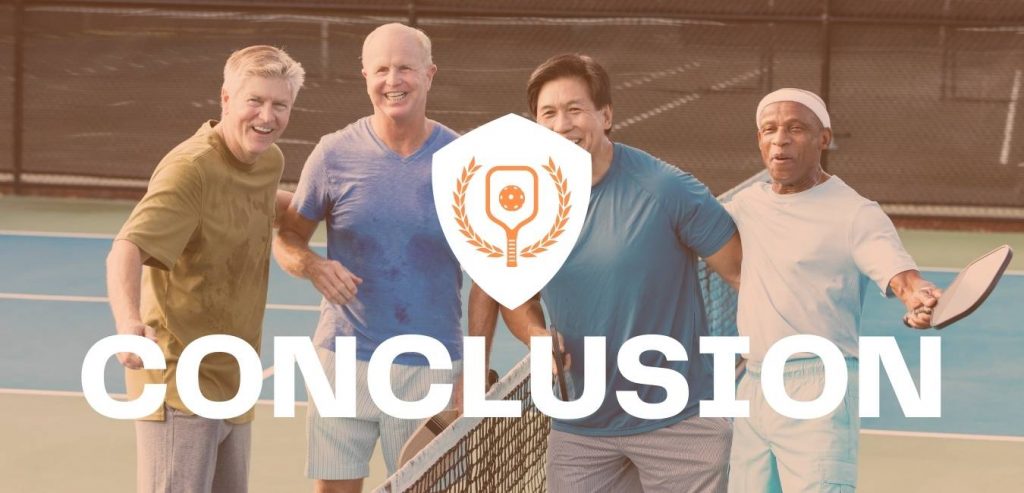 Conclusion
When you want to play your pickleball game professionally, you need to have the best pickleball paddle according to your budget. This article will definitely be of help to those who need to buy decent quality pickleball paddles under $50 or under $100.
We have listed above some exceptional quality pickleball paddles that you need to look at. Not only this, but we have also mentioned a buying guide explaining the key things you should consider of the pickleball paddle that would suit you best.
Here we want to add one point that we didn't mention numerous things for buying guide. Instead, we just focused on some primary attributes that are compulsory to consider before buying cheap pickleball paddles.
Apart from that, we also recommended two valuable products from this list; you get the best value for the money from the paddle you buy. However, the point is that others are not inferior quality. Almost any pickleball paddle will do if it's what you like or it is best for you.
Hopefully, our review session already helped you to determine the best budget pickleball paddle.