Nothing is as hard as choosing the best pickleball shoes for wide feet. So why need a pair of quality shoes for wide feet? The Pickleball game involves fast foot movements while hitting the ball. You may end up getting sore feet and blisters or other foot injuries if you don't have the right pickleball shoes.
Finding a pair of perfect shoes for wide feet is an uphill task when you are new. The shoes must have enough room to provide comfort. Also, it should not cause any pain even after wearing it all day long.
In this post, we will review some quality pickleball shoes for wide feet for men and women separately. Carefully go through the review session to pick perfect shoes for wide feet.
Compare Of 6 Wide Pickleball Shoes For Men's And Women's
Product prices and availability are accurate as of the date/time indicated and are subject to change. Any price and availability information displayed on [relevant Amazon Site(s), as applicable] at the time of purchase will apply to the purchase of this product.
Prices pulled from the Amazon Product Advertising API on: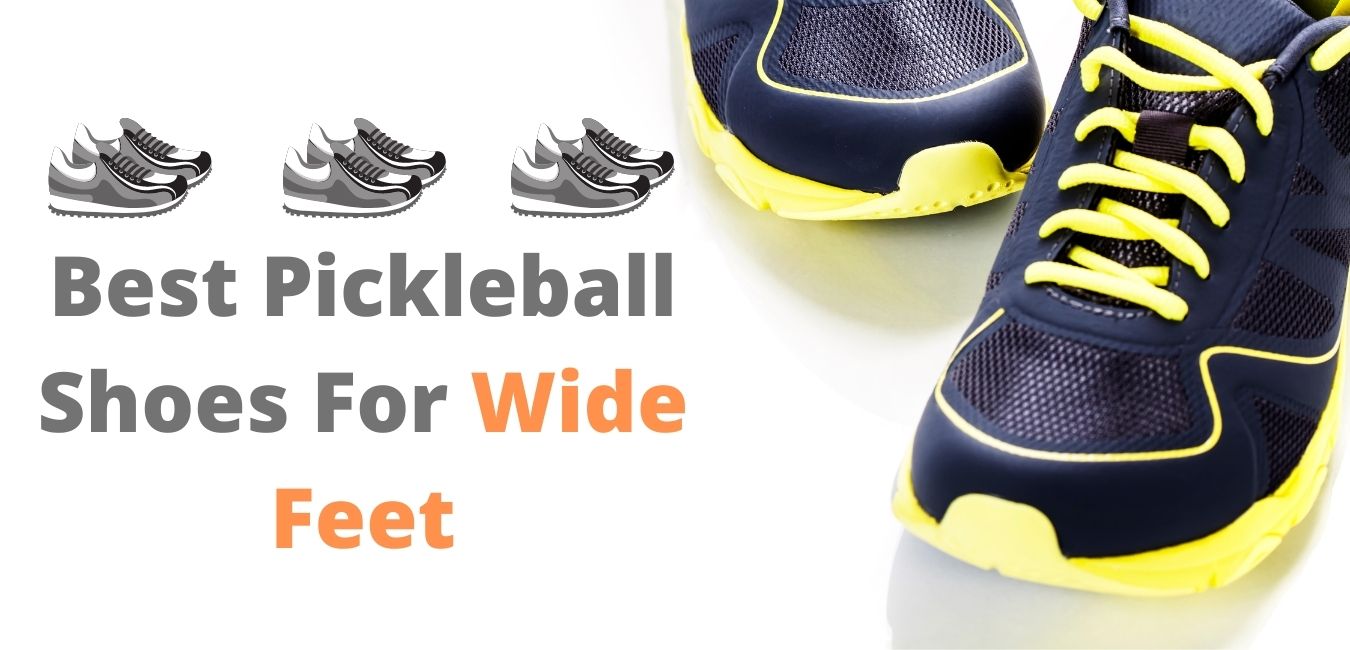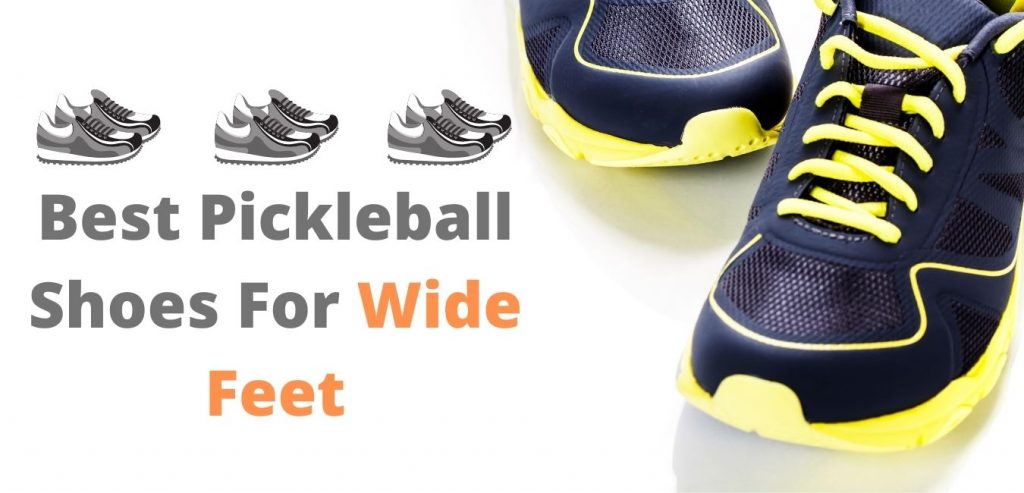 Best Men's Wide Pickleball Shoes
1. New Balance Men's 608 V5 Casual Comfort Cross Trainer
Making quality shoes is nothing new for New Balance. The top layer of this footwear is made from 100% leather to ensure extreme durability. So, it is going to take the heavy mess while playing the hardest pickleball game.
Are you having trouble finding wide-enough shoes? Then, your wait is over. These high-quality sneakers are available in three width options for each size: medium, standard wide, and extra-wide.
The midsole is soft, which is mainly made from a combination of Dupont engage isoprene rubber and proprietary foam items. It can provide enough cushioning to feel comfortable all day long. Plus, it has shock-absorbing properties to keep your feet stress-free while running quickly around the court.
Another appreciable thing about this performance footwear is its internal midsole shank. Providing a balanced structure and enhanced support is its main job.
Not all shoes are perfect for casual use. These New Balance shoes are suitable for both professional pickleball games as well as casual purposes. You can do workouts or go for a long walk wearing them.
Customers love its great traction. Your every step will be comfortable and stable. You have less probability of encountering any foot injuries wearing this sneaker. Additionally, the soles are made from thick and dense material, and they provide enough support to prevent ankle rolling up. Your knees won't feel tired.
The unit takes the fitting to a different level, unlike many other pickleball shoes. In fact, many players who were having trouble finding a perfect pair of footwear finally loved it. So, it is surely the best pickleball shoes for wide feet from the New Balance brand.
Pros
Solid construction
Nice appearance
Comfortable to wear
Cons
Not the best choice for summer
2. New Balance Men's 806 V1 Cushioning Tennis Shoe
Are you looking for shoes that are compatible with both tennis and pickleball games? Then, check this option. It can be a great assistance to improve your pickleball performance.
The unit has 100% leather upper part, rubber sole, and C-CAP midsole. The C-CAP midsole ensures sufficient flexibility, comfortability, stability, and cushioning. Also, this type of material decreases the overall weight of the shoes.
We love its Herringbone outsole to boost the traction while hitting the ball. You won't face any issue sliding both sides naturally. Whether you move forward and backyard, you will have great control. Plus, the outsole is not prone to collect excessive grime from the ground since it is designed for self-cleaning.
Like the previous New Balance shoes, it also comes in 3 width options for a perfect fit. Also, it comes in several colors with a catchy design to stand out on the court.
A particular combination of compression set and foam cushioning is used to make the midsole of this footwear. This type of material ensures a perfect displacement of energies while absorbing shocks heavily.
Having enhanced comfort for the whole day is something you will love about this sneaker. These all-around shoes can be a perfect option for any pickleball player.
Pros:
Great stability and flexibility
Easy to wear and take off
Excellent cushioning
Cons
Unpleasant smell for first few weeks
3. ASICS Men's Gel-Dedicate 6 Tennis Shoes
ASICS is well-known for making classic shoes. So, making special footwear for pickleball games is not unusual and difficult for them.
The unit features an EVA sole that makes the shoes extremely soft and flexible. Like other top-quality sneakers from reputed brands, the footwear has great shock-absorbing qualities. So, your feet will feel comfortable and stress-free while running around the court.
As for the stability, the shoes don't cause any slippery or rolling over issues. Due to the inclusion of the EVA sole, the overall weight is standard. So, you don't have to give extra effort for quick movements.
There is no need to worry about twisting when you switch directions. The tough plastic attachment on the middle of the sole secures your position.
Make sure you choose the right size because some people face difficulty with toes forward movement. It seems a little bit stiffer to them. However, we recommend you check the tongue for ideal measurement.
Most users love the design of this footwear as it is compatible with different outfits. You have options to choose from 5 variances. Though the unit doesn't have any width options, it is true to size. You just pick your perfect size, and they are more likely to fit your wide feet.
The unit will support your feet perfectly when laced up snuggly. You will love your traction on the pickleball court too. You are less likely to have any knee or ankle problems even after playing several matches continuously. They are perfect for regular usage with long-term durability.
Pros
Well made
Good looking
No slippery or rolling issues
Cons
Be cautious while choosing the size
Best Women's Wide Pickleball Shoes
1. K-Swiss Women's Hypercourt Express Tennis Shoe
K-Swiss is a reliable brand to choose a pair of pickleball shoes for women. The unit is made from 100% synthetic materials, so they are water-resistance and abrasion-resistance.
The unit features a textile collar lining to provide a great deal of comfort. It absorbs moisture quickly when your feet become sweaty. It doesn't have any stink like many shoes that have initially. On top of that, even after wearing it all day long, you won't experience annoying smells from the footwear.
Besides, the upper part of this footwear is made of molded polyurethane. This type of material makes the sneaker light and more flexible. It has an excellent ability to resist external damage. So, even after playing vigorously for several years, your shoes will be in good condition.
The most appealing feature is the Aösta rubber outsole. Players can step up their performance with the help of high-density outsoles, which provide excellent traction.
Girls or women who have a little bit wide feet won't face any issues wearing these shoes. The toe area is roomy enough to support your wide feet. You can push your feet freely without any stiff feelings. Giving perfect arch and ankle support is what the shoes are known for.
Some sneakers take time for adjustment to make them compatible with your feet. But this won't happen for these women's shoes. You will be comfortable instantly. No pain after wearing it!
All the exceptional features stand out as one of the best pickleball shoes for wide feet. After all, it keeps your legs and ankle strain-free. You focus more on your gameplay.
Pros
Extremely comfortable
Enough wide
Perfect for long-term use
Cons
The design could be better
2. Adidas Women's Gamecourt Tennis Shoe
When it comes to Adidas, people can't be wrong in choosing a perfect pair of women's shoes. Just looking at the nice design tickles you to own it. These supportive and comfortable shoes are perfect for playing on any hard court.
This high-quality footwear provides excellent traction and grip for every step. You have no chance of facing any slippage issue. Plus, moving from one side to another to hit the ball vigorously will be easier. Even instantly changing your movement speeds won't be any problem.
We love how it provides side support while running around the court. So, injuries are not a concern. No sliding or slipping you will encounter while chasing the ball. Some reviewers commented they faced a little difficulty wearing the footwear for the first time. But after wearing them, they feel comfortable enough. It is all about newness!
The unit has a rubber sole. Nothing is stopping you from pounding the pavement effortlessly. It is perfect for wearing all day long without feeling any discomfort. Besides, women will like the catchy design of this footwear. It is also available in four variations.
Since it has shock-absorbing properties, you will feel light and comfortable on your legs and joints even after contacting with high impact. If you have wide feet, be sure to order the right size. It may snuggly fit for the first time. But it will be easy after that.
Pros
Supportive
No sliding or slipping
Prevents foot injuries
Cons
Size might be too big if not ordered correctly
3. Prince Women's T22 Tennis Shoe
When it comes to choosing quality shoes, you consider several things. This pair of tennis shoes might be your ultimate choice to get a great deal of satisfaction.
Prince uses PRC 1000 materials to make the outer sole part of this footwear. This makes the sneaker extremely durable while giving the much-needed support you need. In addition, the sneaker has a wishbone shank to ensure rigidness and stability. So, you won't be wrong in saying it is one of the best pickleball shoes for wide feet, especially for women.
Apart from that, the overall feeling of wearing this shoe is great due to the rubber sole. It is comfortable and lightweight. The unit is available in two vibrant colors: white and silver. So, women will love it.
The upper part of the shoe includes mesh and synthetic materials to provide sufficient breathability. Additionally, the uppers are reinforced to minimize toe drag. You can remove the sock liner that is attached to the footwear. Its main job is absorbing shocks from the heel area.
Since the unit comes with a herringbone pattern, it won't cause any problem moving from one side to another easily. The shoe weighs only 13.8 ounces, making it comparatively comfortable to wear for a long time. It comes with a six-month guarantee for the outsole, so you can change it if anything happens between this timeframe.
Pros
Stylish design
Perfect fit and support
Cons
Sometimes, the insole might be cut short
Buying Guide
Everything you buy must have some essential features to fulfill your demand. Here are few critical factors to consider for purchasing the best pickleball shoes for wide feet.
Material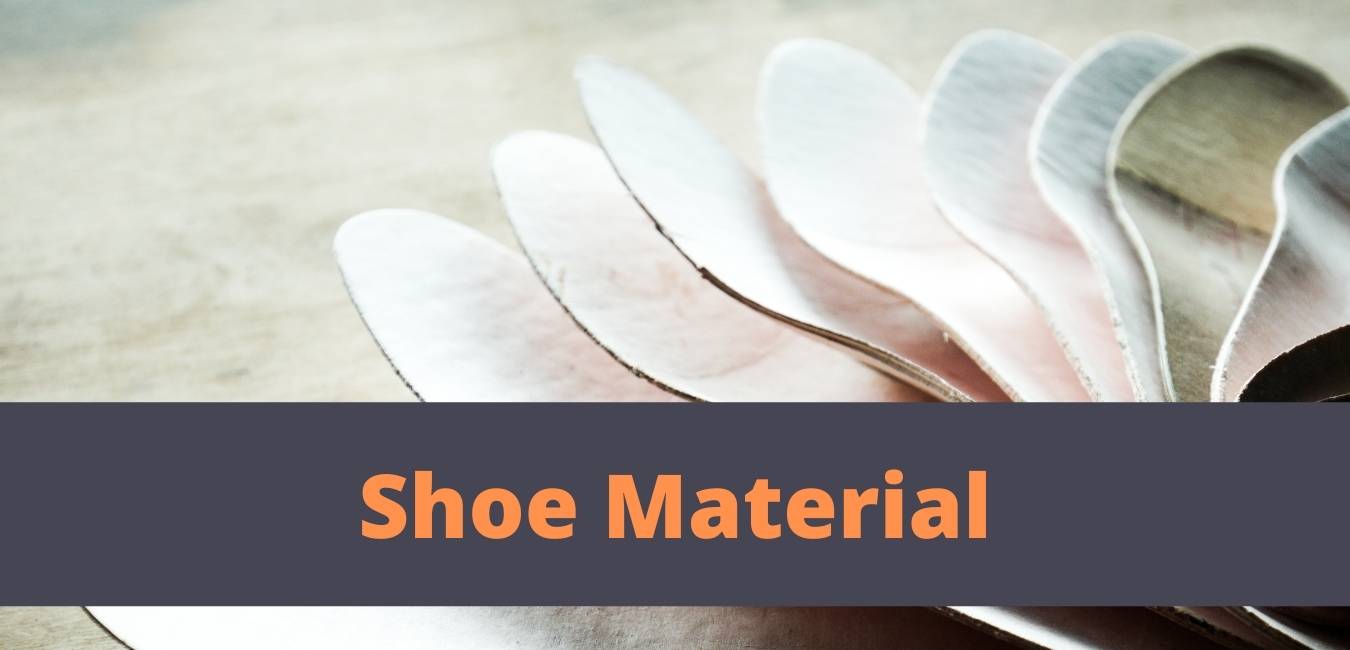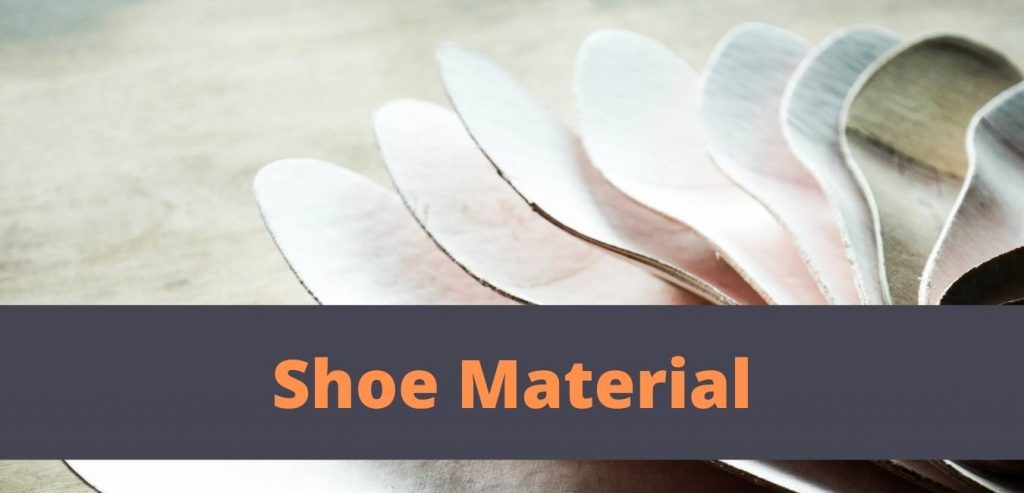 Material is one of the first things you should consider. Choose shoes that have leather, mesh, or synthetic material for the top section of the footwear. Aside from ensuring enough breathability, they are lightweight too.
For the midsole, you want to either choose EVA material or gel cushioning. This type of material has excellent shock-absorbing qualities while being soft and flexible.
Finally, rubber is the best option for outsoles. They are slip-resistant to keep you safe on deceitful terrains and water-resistant to keep your feet dry.
Side-to-Side Stability
Pickleball shoes come with many extra features to support your feet. Many of them have synthetic overlays to ensure reinforcement and enough support for the feet.
Additionally, some of them feature outriggers to provide players more scope on stepping feet comfortably in various directions.
The plastic shanks are designed to support the arch area in a more flexible and forgiving manner.
Heel Support
Heel support is necessary to keep your feet firmly in a place while running around the court. That's why many shoes include collar padding to provide extra cushion while absorbing shocks.
Court Surface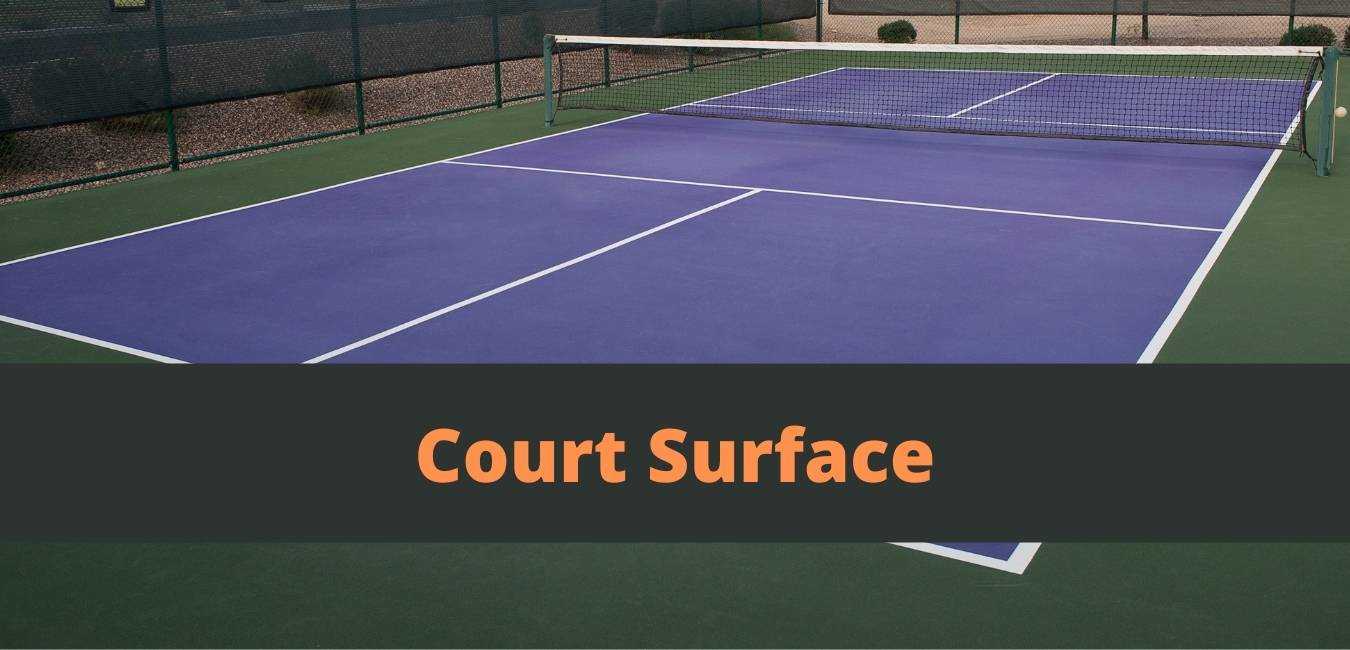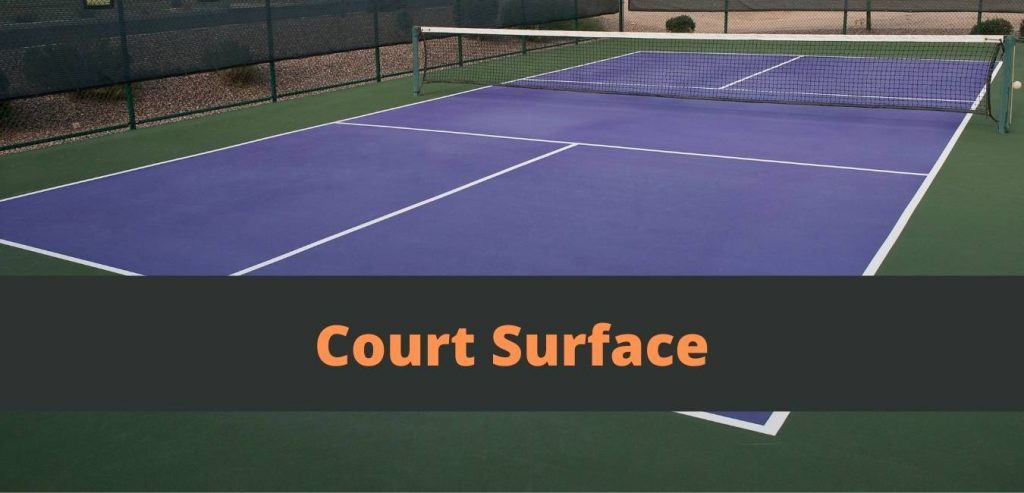 The surface you will play is highly related to choosing a pair of pickleball shoes. Asphalt or concrete is the most common type of court surface material for pickleball. However, you can also play pickleball games on tennis courts such as carpet, grass, clay.
Either you can choose particular shoes for a specific surface of court or multiple purposes shoes for various court surfaces. Multi purposes footwear is mainly suitable for beginners and those who play for entertainment.
If you always play a particular court surface, choose a specific one compatible with the material. It gives you more advantages.
Read more "Why you should not use Volleyball shoes on an outdoor pickleball court?"
Comfort
Comfort is a must for anything you buy. When you play comfortably, you can focus more on your game and improve your playability.
More comfort means less risk. And, less risk means less injury. So, choose a pair of pickleball shoes that provides maximum comfort.
Avoid buying excessively heavy footwear. They restrict your movements. Plus, you need to give more effort to fast activities while wearing these sneakers.
Another important thing is a user-friendly lacing system. It secures your feet while ensuring enough permanence and immovably fixed in place.
What Are The Effects Of Narrow Shoes On Wide Feet For Pickleball?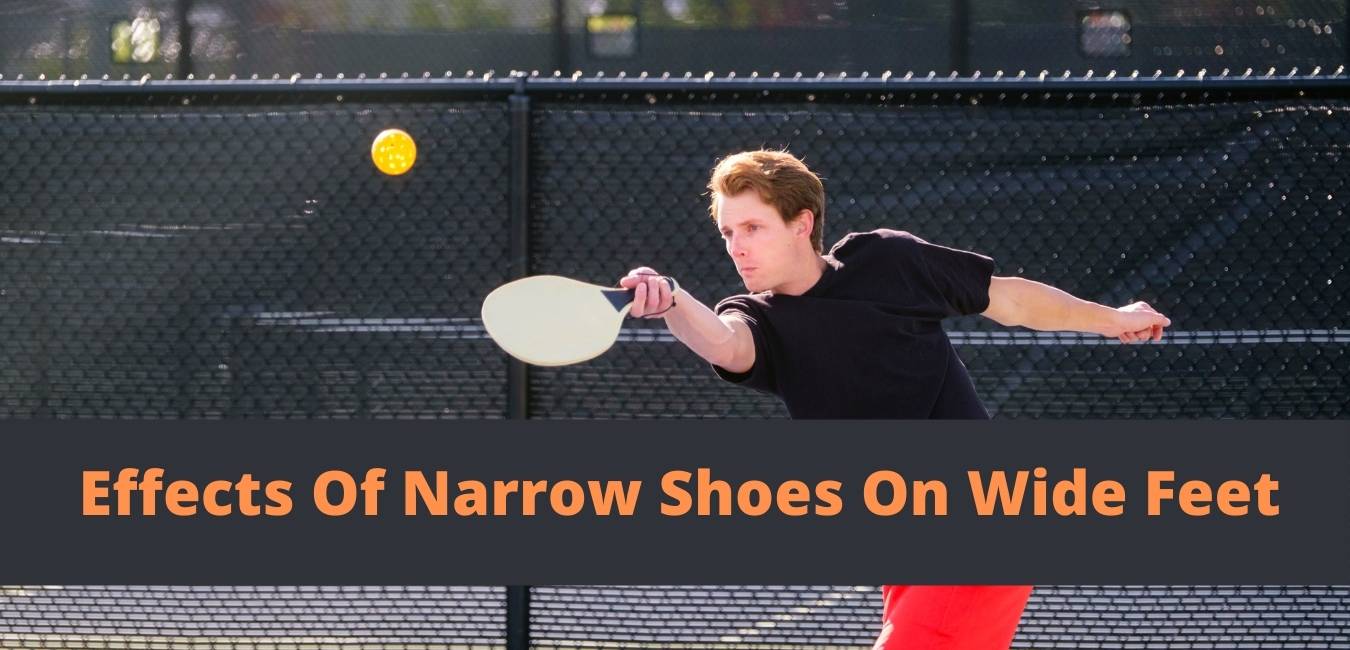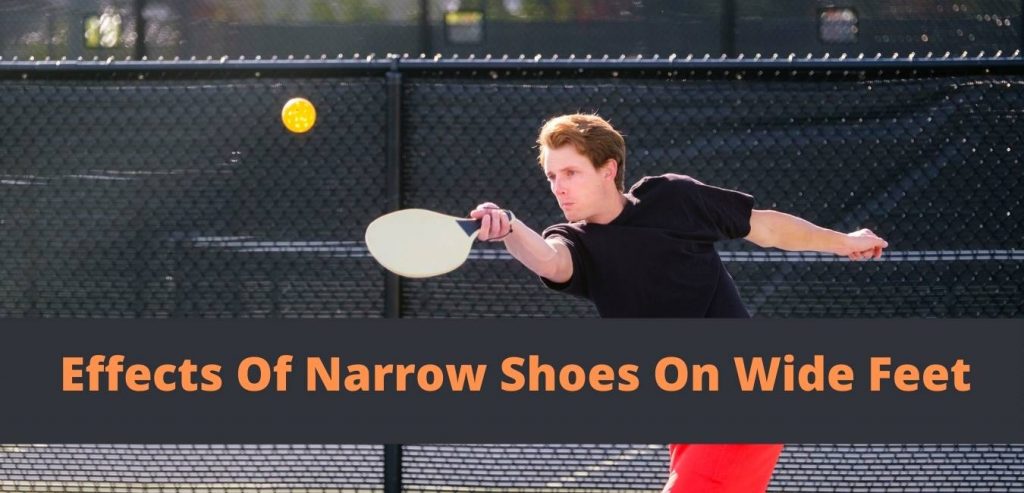 Not all footwear is made equally to fit wide fit. Wearing the wrong shoes will affect your pickleball gameplay.
Limited Movement
Narrow shoes limit foot movements. You can't move your feet freely inside the cramped space of shoes. It compromises breathability too. The narrower the footwear, the less breathability it will have.
Additionally, quick movements are necessary to react to the ball instantly. But, when your feet are flattened by pressure, you may fail to do it often.
Pressurized Foot
Narrow shoes on wide feet create extra pressures, especially on both sides of your feet. You will feel strained and uneasy in the foot area while playing for a long time.
As a result, you may fail to focus on your game attentively. Your performance will not be satisfying in the end. Putting off the shoes after a long session of gameplay gives you a feel of heavy pain.
Hence, to avoid these issues, you have no option but to choose the right fit for shoes. You can only give your 100% on the game when you are right in gear.
Pickleball Shoes Sizing
Two essential points should always be considered while choosing a pair of pickleball shoes: width and length.
Do you know the perfect shoe size for your feet? It should be neither big nor small. Big footwear won't have the right stability and may cause vesicles. On the contrary, small shoes will cause foot pain as well as other foot-related issues.
Everything has time, and so does measuring your feet. According to most podiatrists, choose the end of the day for the measurement of feet. The foot is the largest during this time.
Measuring your feet size on your own requires you to sit down on a chair before doing it. However, standing is a convenient choice when a person is helping you to measure your foot size. Mark the area with a pencil after placing your feet on a piece of paper.
Now, you want to assess the width and length of your feet using a ruler. Your foot length will be its longest points measured between the traces minus ½ inch or 5 mm. And, your foot width will be its longest points measured between the traces minus ½ inch or 5 mm.
Knowing the right width and length of your feet will help you to find perfect pickleball shoes.
Choosing The Right Pickleball Shoe Width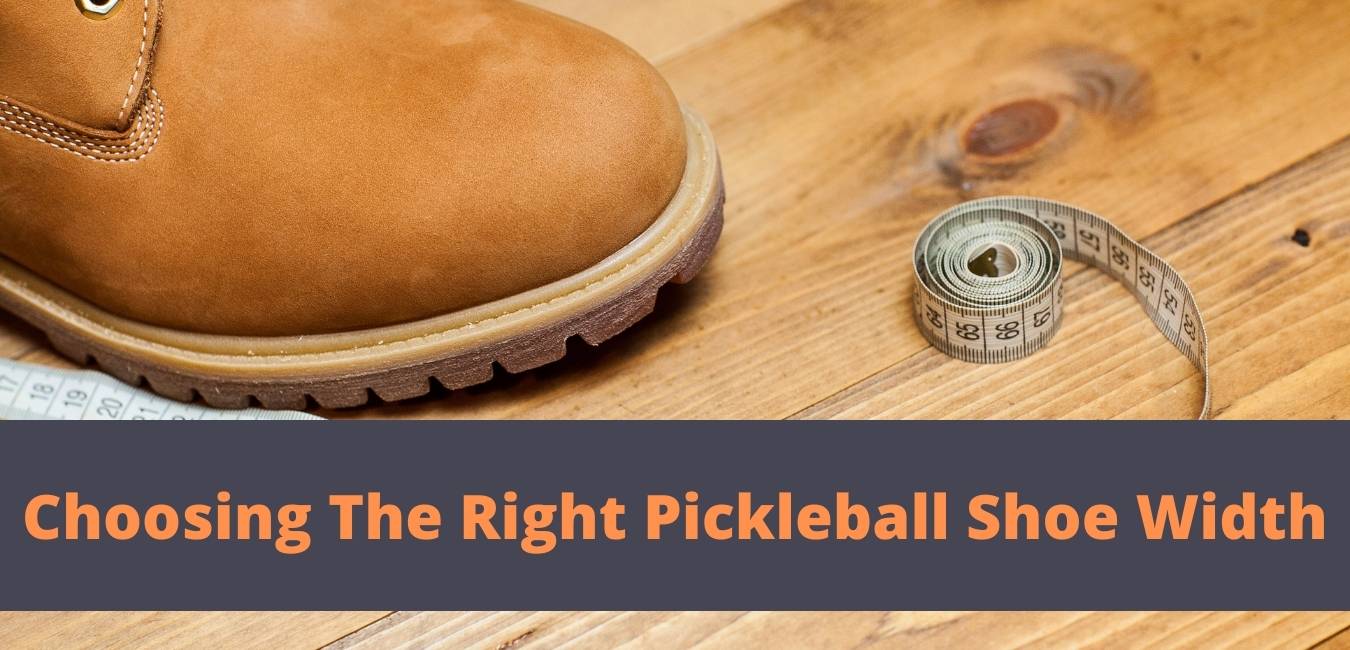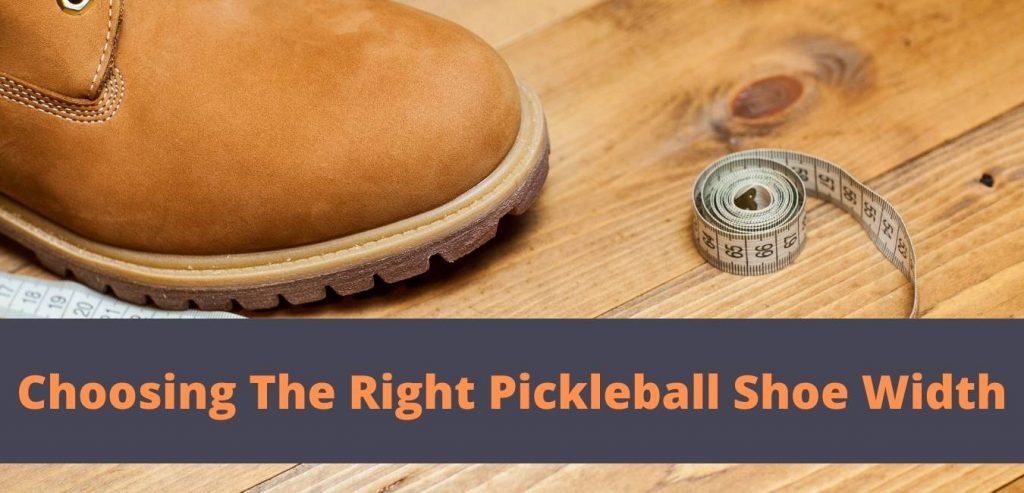 Shoes are available in various sizes and shapes to match people's feet. While looking for the best pickleball shoes for wide feet, give more priority on shoe width.
Shoe width may vary from brand to brand, but many US and European companies have standard widths for shoes.
You can easily determine wide and narrow footwear by checking the product label. If you notice the shoes are swelling outwards or having an apparent stretching while wearing them, extra wide shoes might be your focus point.
Difference Between Men's and Women's Shoes Width?
Generally, women's shoes have a narrower fit than men's. Hence, men's footwear will be wider than women's. A difference exists between women's wide pickleball shoes and men's wide pickleball shoes.
Women typically wear B sizes, while men tend to wear D sizes. Here are the tables which will give you a clear idea about shoe width for men and women separately.
FAQs:
What brand of pickleball shoes runs wide?
Various brands such as New Balance, ASICS, K-Swiss, Adidas, etc. make shoes for wide feet.
Why are wide shoes better for pickleball?
Enough blood circulation is necessary for the toes and feet, no matter which type of shoes you wear. Narrowed shoes decrease the natural flow of blood for the whole foot. You may end up having severe foot issues within a short time.
Wide shoes are supportive. They ensure smooth bloodstream. Wearing it makes you feel comfortable.
Conclusion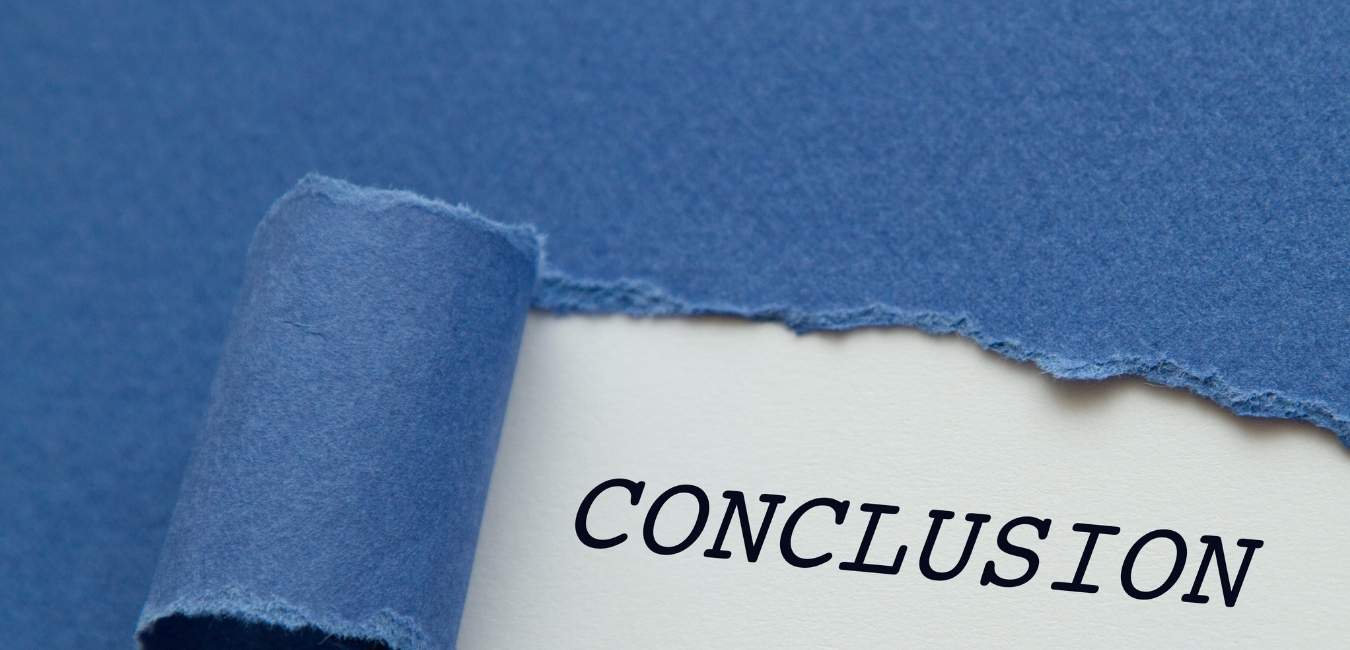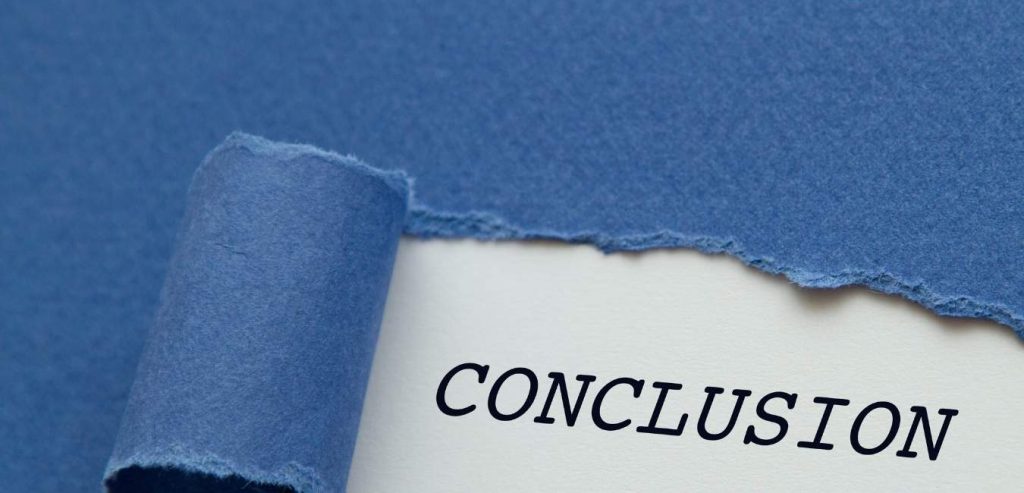 Whenever you search for the best pickleball shoes for wide feet, you may encounter some issues. A sufficient room is required to allow your feet to move freely.
Choosing a perfect pair of shoes is necessary to ensure free blood circulation on the feet area. Picking the wrong footwear may result in foot injuries. Also, it will affect your pickleball gameplay.
We have reviewed several pickleball shoes for wide feet for both men and women separately. After all, women's wide pickleball shoes will be different from men's wide pickleball shoes since they have different foot patterns. Hopefully, you have chosen the right pair of pickleball shoes to support your gameplay.