Are you a tennis player or an ex-tennis player? Love to play pickleball sports? Well, not only you, but thousands of tennis players also love pickleball sports. This highly contagious sport is perfect for all ages of people, unlike tennis sports.
Since both are racket sports, you are supposed to face fewer problems playing pickleball games. Choosing a quality pickleball paddle will help you play the game smoothly.
So, what is the best pickleball paddle for tennis players? Selkirk Amped Invikta X5 Pickleball Paddle is an perfect choice to ex-tennis player.
Not all pickleball paddles will be suitable for tennis players because they are used to playing with elongated paddles with longer handles.
So, what is the solution? Here's the deal: after talking with many pros and reviewing dozens of pickleball paddles, we have finally picked the top 7 pickleball paddles for tennis players. Let's dive in!
Image
Title
Surface
Core material
Handle Length
Weight
Buy

Top

Top

Selkirk Amped Invikta X5 Pickleball Paddle
FiberFlex
X5 Polymer honeycomb
5.125"
7.8 ounces
View on Amazon

Top

Top

Niupipo Explorer Pro paddle
Carbon Fiber
Polypropylene honeycomb
5"
8 ounces
View on Amazon

Top

Top

Engage Encore MX 6.0 Pickleball Paddle
FiberTEK High Compression Skin
ControlPRO Polymer Core
6"
8 ounces
View on Amazon

Top

Top

Paddletek Bantam Sabre Pro Paddle
Textured polycarbonate
Polypropylene Honeycomb
6.125"
8.1 ounces
View on Amazon

Top

Top

GAMMA Sports Needle Pickleball Paddle
Graphite
Sensa Poly Core
4.125"
7.6 ounces
View on Amazon

Top

Top

HEAD Radical Elite Paddle
Fiberglass
Polymer Honeycomb
5"
8.1 ounces
View on Amazon

Top

Top

HUDEF HB 2.0 Pickleball Paddle
Graphite
Polypropylene honeycomb
5"
7.9 ounces
View on Amazon
7 Best Pickleball Paddle For Tennis Players
1. Selkirk Amped Invikta X5 Pickleball Paddle
Want to play with a larger, heavier, and stylish pickleball paddle? This pickleball paddle is what you should choose then.
Regardless of playing singles or doubles, the paddle is perfect in several ways. You will love the length to reach the softness, control, and power. Combining several elements makes it an ideal option.
Besides, the unit has a little bit of extra width, which is perfect for blocking.
Also, it has a much longer handle, measuring 16 ½ inches. So, supporting any big guy who has large hands makes a huge difference. The great mix of both power and control gives tennis players reasons to own it.
Since it is a little bit heavier, tennis players will surely love it. You don't need to swing it excessively hard to get the effect. Moreover, it grabs the ball pretty well, giving you more time to play with it as per preference.
The unit comes with a Polypropylene X5 Core and FiberFlex Fiberglass face. Spinning balls precisely and smoothly is easy-going for this beast. You will appreciate its more prominent sweet spot too. So, you will miss shot accuracy less even if you are a newbie.
Pros
Increased spin
Vibration dampening technology
Great power and control
Enormous sweet spot
Large handle
2. Niupipo Explorer Pro paddle
Fan of playing with unique products? This attractive and classic paddle might be your boy! The first thing you will love about this product is its massive fat grip, giving you a more solid feeling. Bulky hands will surely benefit from this fat grip.
Love to have infinite pops? At least, tennis players surely do. You will appreciate its quality construction. Playing eye-catchy passing shots with lots of spins is what many reviewers liked about it.
Furthermore, the unit has a better weight. Tennis players are not supposed to have any issues playing with it. Plus, if you have experienced tennis elbow injuries in the past, it is undoubtedly a great addition.
Whether you want to return serves or block the attack, its large sweet spot will assist you in every way. Several professional players agreed that it improved their gameplay considerably.
You will get exceptional spin due to the carbon fiber face. Also, controlling the volleys' shots is supposed to be easy. In addition, you can go for clean groundstroke shots from any spot of the court.
Overall, it is a great paddle to receive unmatched accuracy and control. You can improve your overall performance without compromising the power.
Pros
Durable
High playability
Extraordinary pops
Thicker grip
Reasonable price
Cons
Less consistency on the paddle face
3. Engage Pickleball Encore MX 6.0
Not all pickleball paddles have textured surfaces that can hold the ball exceptionally well. This pickleball paddle can help you to generate more topspin. It is an ideal option if you are a fan of playing aggressive shots like rolls or groundstroke.
However, playing overheads, volleys, or groundstrokes requires you to give a little bit extra effort to achieve perfect accuracy. But the paddle is easy to adapt within fewer play sessions.
The textured skin of the paddle gives you a soft feeling while striking the ball. Other than this, the paddle is equipped with a ControlPro Polymer core. Apart from reducing vibration, it provides you with a solid feeling.
Many reviewers rated the paddle as "versatile" since they can play various types of shots without facing difficulty. What's more, you will love its long handle to ensure better reach. Thus, your short accuracy will be improved.
Playing with this paddle means you don't experience any clunky sounds. It makes soft sounds only. As for the design, it looks really cool and is available in several colors. Picky tennis players will love it.
Though the grip feels soft and solid, the overall handle construction could be better. The grip tape which is used to enclose the gap gives a cheap feeling, however, an additional over grip can increase the comfortability.
Pros
Better reach
Several color options
Great control
Extra-long handle
Higher forgiveness
Cons
Grip could be better constructed
4. Paddletek Bantam Sabre Pro Pickleball Paddle
Love to play single matches? This pickleball paddle can give you an incredible amount of power, control, and speed. We love its extra-long handle that can help you reach further and dominate over opponents.
The unit comes with an aerodynamic head shape design, meaning you can go for quick motions to handle the shots. What's more, it features smart response technology. It helps you to play shots more powerfully without compromising control.
We love its consistency while hitting shots. Its polymer composite honeycomb ensures a great deal of forgiveness, making it an ideal option for beginners. However, pros can also use it because it has the necessary power and control to assist them in various ways.
Another thing you will love about this paddle is its velvet finish polycarbonate paddle surface. Placing and spinning the ball in your desired way is so much satisfying to achieve. The durable surface texture provides added benefits.
You should not worry about the paddle lifespan as it features a 1/8″ edged shock edge guard. It also decreases shocks. Quickly shifting between hard and soft games is easy-going for this paddle. Its aerodynamic qualities will ensure that.
Pros
Perfect for singles
Easy to play dink shots
Well balanced
Hits nicely
Incredible feel and control
Cons
More power could be better
5. GAMMA Needle Graphite Pickleball Paddle
We want a lot of features in a paddle. This Gamma paddle has everything you wish from a paddle, such as power, control, balance, and even good touch. The unit comes with an extra-long shape for impressive reach. So, you are going to play with fewer mishits.
Moreover, we like its handle size and the grip shape. It felts too good to hold the grip even for several hours. No discomfort! As per many reviewers, the overall size of the paddle is perfect, making it compatible with the paddle's face size.
Love to play soft games? No worries, the unit can show a nuanced performance while being ultra-responsive. Though the pickleball paddle is lightweight, you will still have enormous power to hit the ball the way you want. Most importantly, making fast transitions at the net is what we love most in this aspect.
Confidently playing dinking or blocking shots should be easy-going, even for beginners. Fear about a slow reaction from instant attacks? This high-quality paddle allows you to react quickly. In addition, you can play power-hitting shots and serve opponents in more tricky manners based on your skill level.
Pros
Great power and touch
Minimal scratches on the face
Lightweight
Quick transitions
Comfortable grip
6. HEAD Radical Elite Pickleball Paddle
Are you new to pickleball games? Many tennis players love power. With 8.1 ounces weight, this pickleball paddle can be an excellent addition for power hitting. The paddle is equipped with a fiberglass finish, making it strong yet giving impressive flexibility. You will feel superior when the ball touches the surface.
What's more, the paddle features a polypropylene honeycomb core, which has a unique cell structure to prevent shock and compression. You will feel minimal vibration while holding the grip due to the inclusion of the Ergo grip. Since it is an introductory level paddle, it comes at an affordable price to suit beginners' budgets.
Playing overheads, volleys, angles, or even drop shots seems convenient for most players. You can go for solid hits too. Beginners can level up their playability in different aspects. Controlling shots in your preferred directions and speed is possible.
Since the unit is made from fiberglass finishing, it has long-lasting durability. Plus, it can generate excellent power and energy. Having a great deal of spin is what we love from this unit. So, you get increased comfort and feel while you are on the court.
Due to the elongated handle, you can reach every corner of the court effortlessly. What's more, the unit is available in two colors: black/yellow and red/grey. Both versions look attractive and classy to match any of your outfits.
Pros
Perfect for beginners
Ample power
Low price
Solid hits
Balanced weight distribution
Cons
Not suitable for professionals
7. HUDEF HB2.0 Pickleball Paddle
Last but not least, this pickleball paddle has excellent maneuverability. The face is made from graphite materials to ensure high durability and enormous power. We love its elongated shape, which allows you to apply various spin techniques. Smashing power hits with more accuracy is what most reviewers loved about it.
The pickleball paddle is equipped with a protective edgeguard — no dings or dirt can harm it. Plus, the shape of the paddle will remain unchanged even if it contacts the ground. Apart from that, the paddle comes with a large hitting surface, giving you extended reach.
The measurement of the sweet spot is around 9.5 inches which are relatively larger than typical paddles. Hence, hitting the ball more powerfully and accurately makes it a highly competitive paddle.
The paddle weighs around 7.9-ounce, standing in the mid-range category. As a result, the unit is powerful enough to hit groundstroke shots and supportive sufficient to play various tricky shots to beat opponents. Plus, the weight distribution of this paddle is perfect; you will feel solid while holding it.
If you have small hands, you will love its short grips. It is specially made for small hands. You could look at the above options if you got large hands. However, the grip feels comfortable and is sweat-absorbent to prevent fatigue. This responsive paddle has vibration-absorbing properties to give you a stress-free feeling while playing.
Pros
Large hitting surface
Comfortable to hold and play
Four color options
Cheap price
Long paddle
Cons
Not suitable for large hands
Difference Between Pickleball Paddles And Tennis Racquets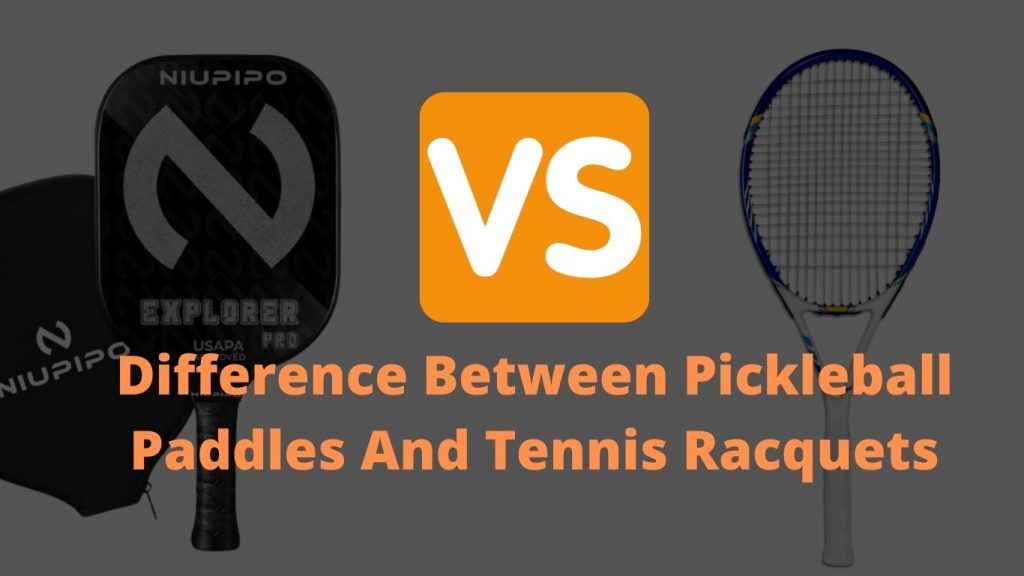 If you have already played both sports, you must be a fan of the mad-charming noise both pickleball paddles and tennis racquets make. The "ping" sound from a pickleball paddle or the "thock" sound from a tennis racquet gives you a reason to play more concretely and cheerfully.
The difference between pickleball paddles and tennis racquets is enormous. Here are they:
Shape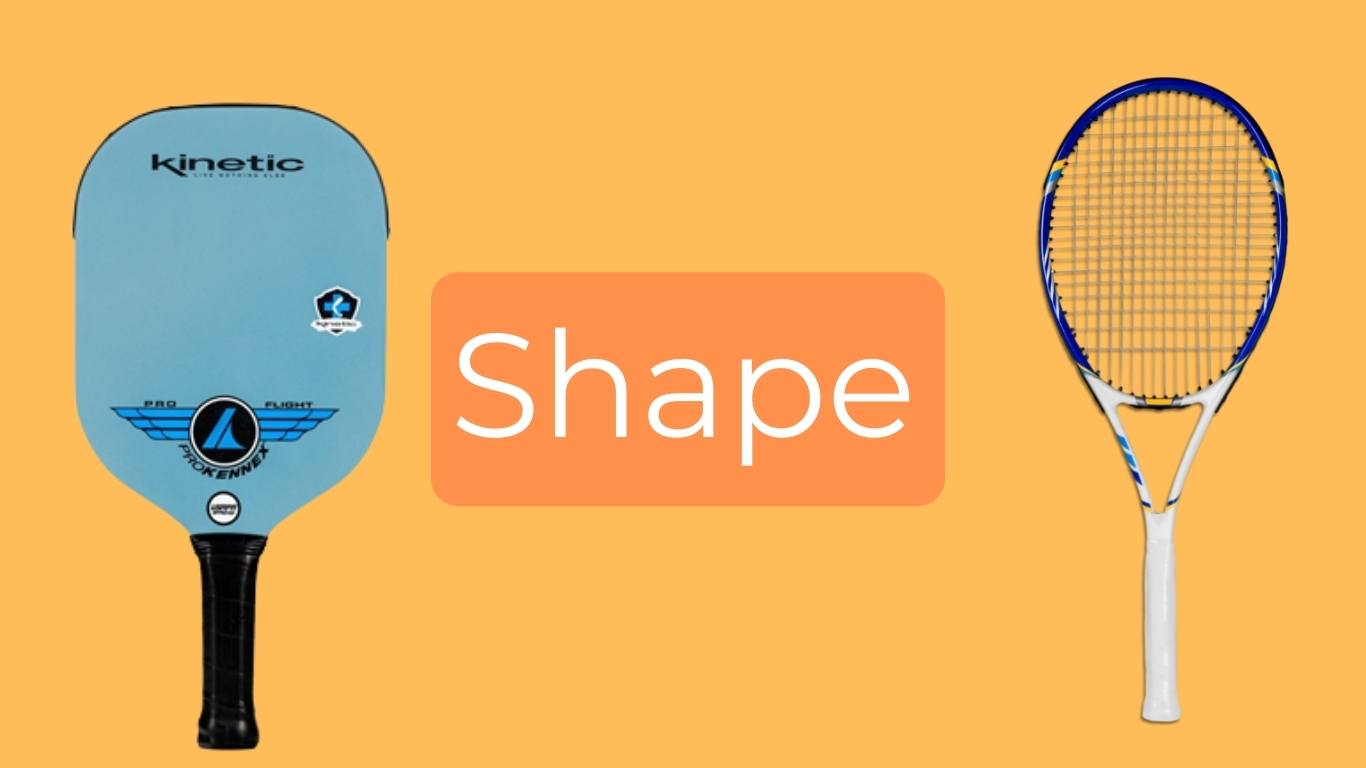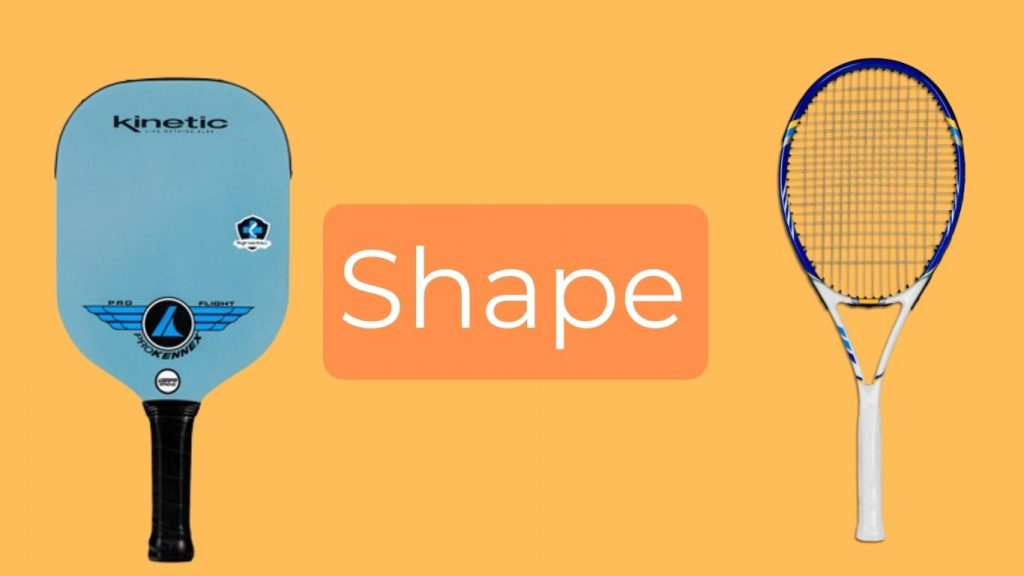 Most pickleball paddles have a rectangle-shaped design, while tennis racquets have oval/ isometric head shapes.
Handle length
The handle of the tennis racquet is almost double to a pickleball paddle. The overall size of the paddle makes the handle larger. So we suggest the ex-tennis player to select the paddle that has a long handle(5.5″ +).
String VS. Wall
Tennis racquets have strings. When the strings touch the ball, a compression occurs by bending the strings moderately to adapt.
But pickleball paddles have a hard wall. Instead of compressing the ball, the stone-like surface makes a deflection while hitting the ball.
So, playing with pickleball paddles means you have to hit the ball instantly. You have no scope of timing the ball. Gripping the ball is not possible. All you can do is spin the ball based on your skill level.
Core VS. No Core
One of the primary differences between pickleball paddles and tennis racquets is that pickleball paddles have a core.
Seeing a pickleball paddle for the first may not give enough idea how it is constructed. Dissimilar materials are utilized for different bodies of the paddle to make one thing. That's why they are called "composite" paddles.
Its edgeguard, its face, its core —all make it a composite paddle. The core of the composite paddle has a honeycomb shape to hold together its strength and efficiency. But here is the charming point: though the material is solid and robust, it weighs only 7 oz to 8 oz. No heaviness! No onerous feeling!
Pickleball paddles' cores come in various types such as polymer, aluminum, Nomex, etc. Additionally, a face material is wrapped around the pickleball core to make the surface smooth. They are also made from several materials such as fiberglass, graphite, or composite component.
Which Pickleball Paddle Criteria Should A Tennis Player Look For?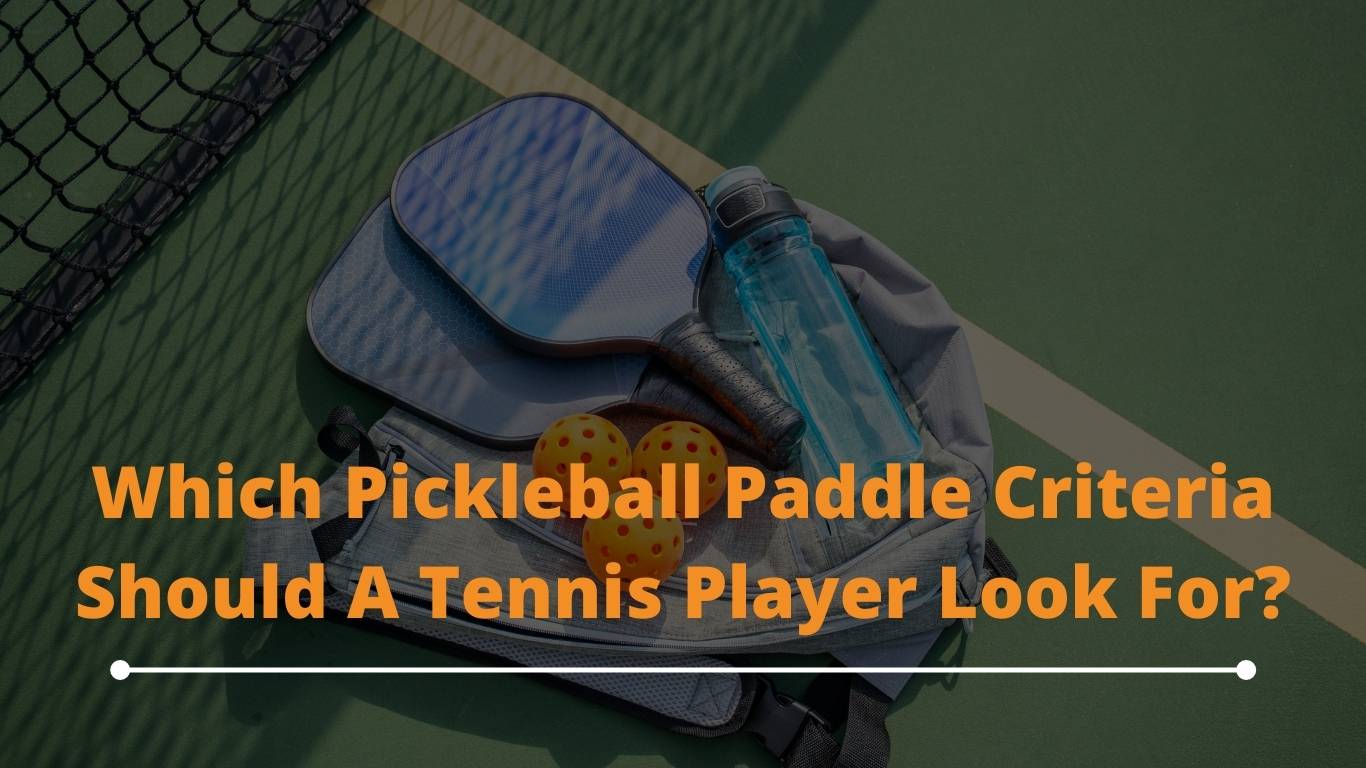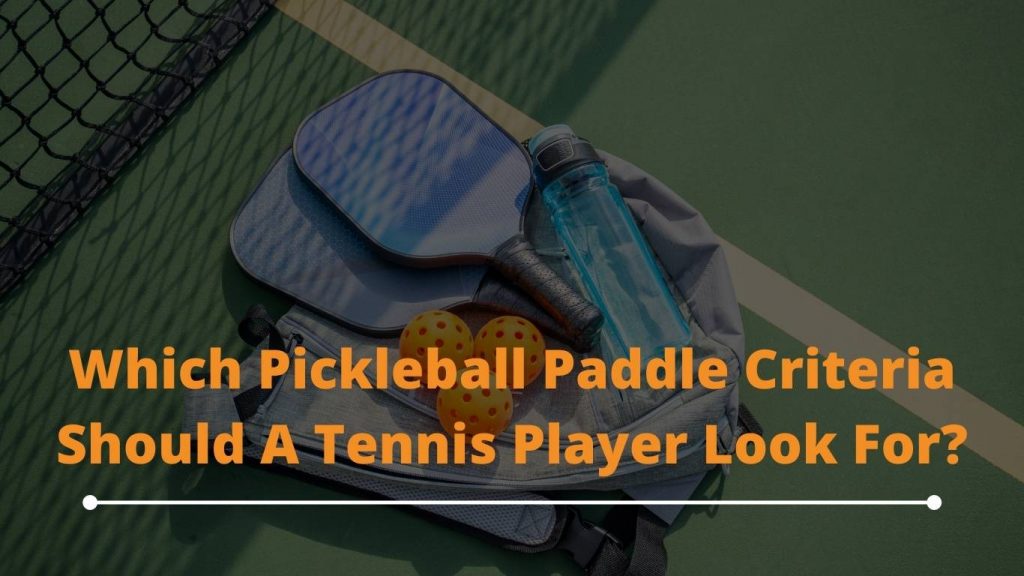 Thinking of getting the best pickleball paddle for tennis players? Here are some key points you should never miss out on:
Pickleball Paddle Handle Length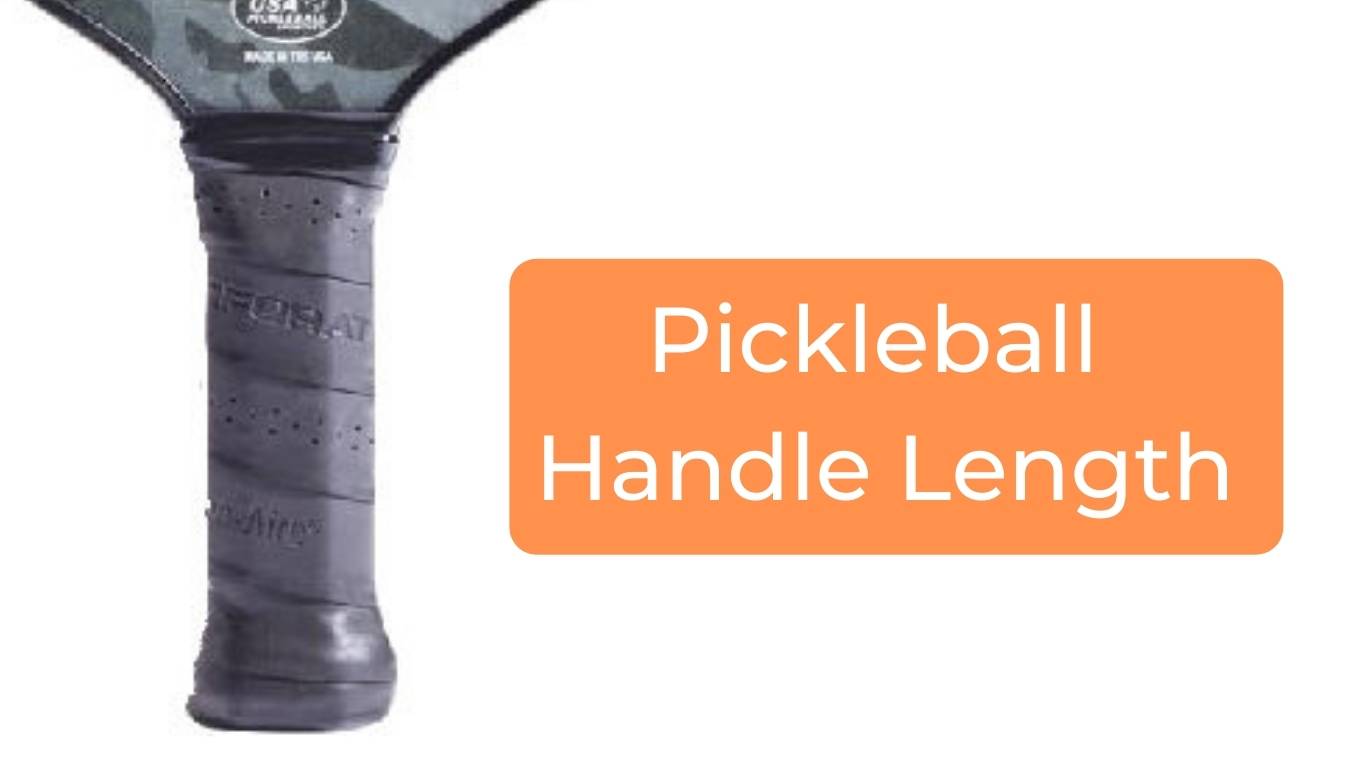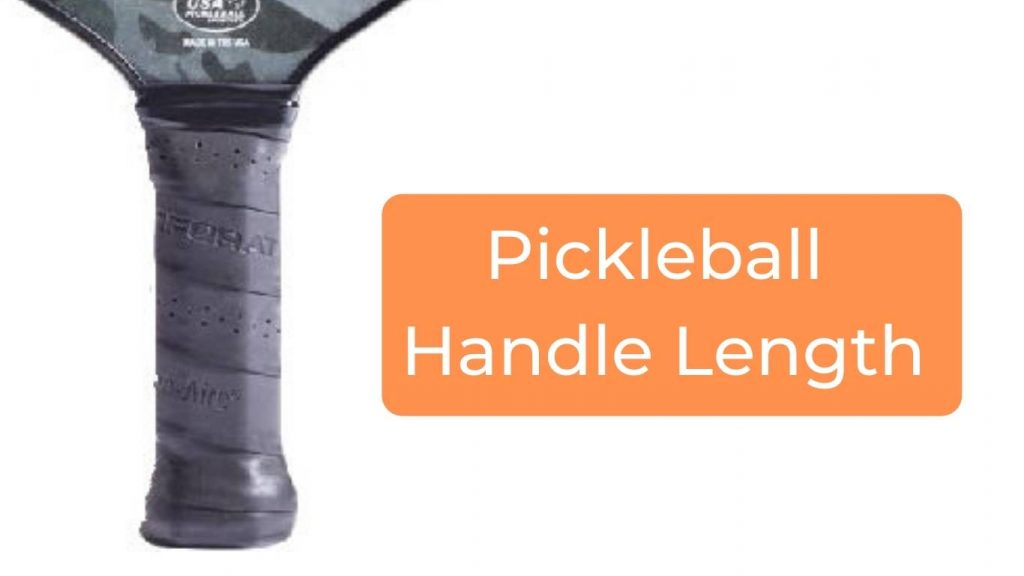 Tennis players are used play with lengthy handles as they use both hands on the grip. Playing with both hands gives them more power to hit the more strenuously.
So, a pickleball paddle with a longer handle will be more appropriate for a tennis player, especially if you implement two-handed techniques.
The handle of a paddle won't be as long as a racket racquet. But pickleball paddle handle ranges from 4 inches to 6 inches. So, the longer the handle, the more comfortable a player will feel to accommodate both hands.
Pickleball Paddle Overall Length
The comfortability of a tennis player often depends on how long the overall pickleball paddle length is. However, longer paddles will lead to a narrower design. So, ensure an optimal balance while choosing it.
According to most pickleball experts, a paddle having at least 16 inches in length is considered an ideal paddle for tennis players.
Pickleball Paddle Weight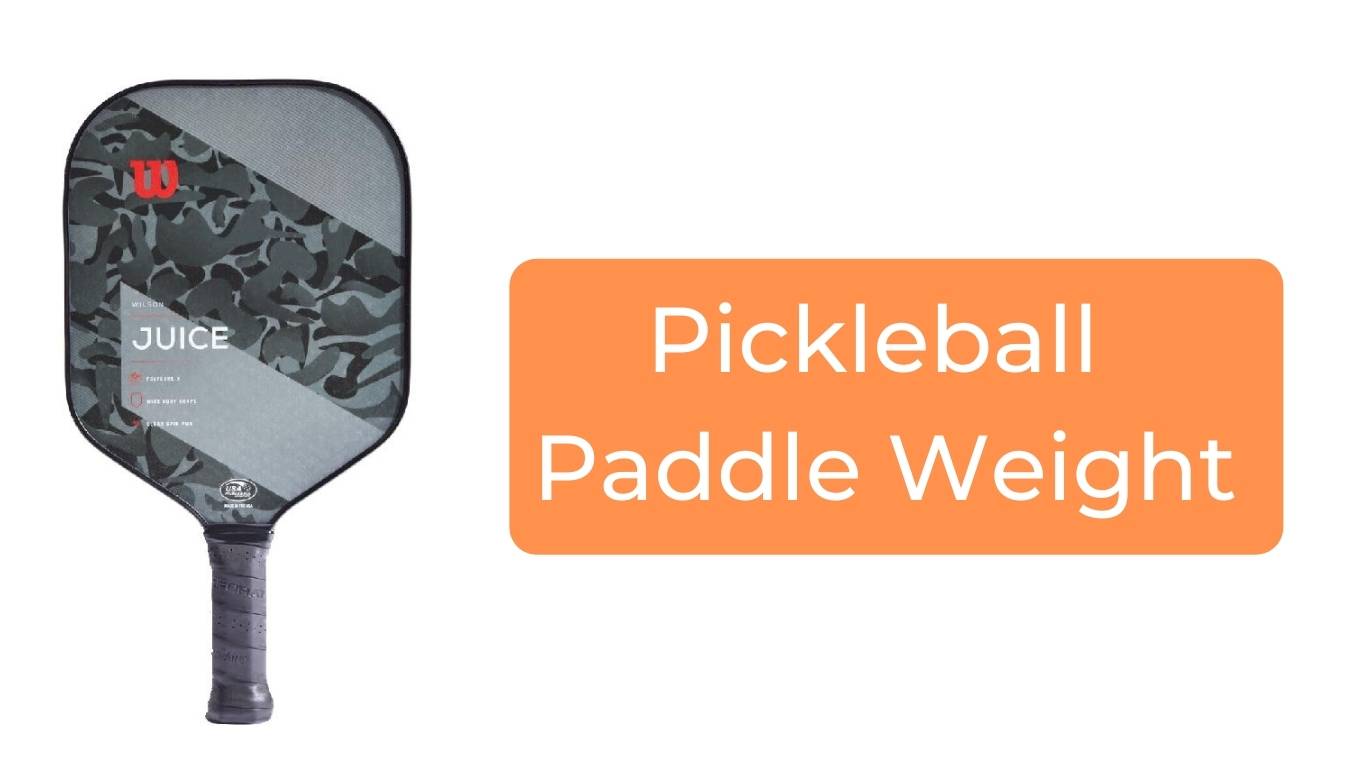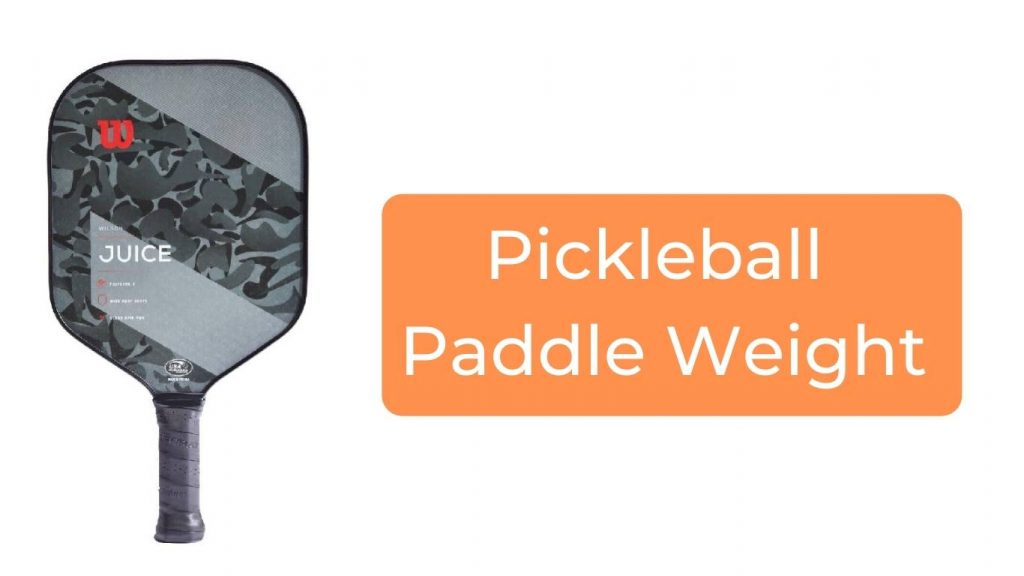 Pickleball paddles are not as heavy as tennis racquets. Most of them have lightweight pickleball paddles, ranging between 7 to 8 ounces. On the other hand, tennis racquets are heavy. Their minimum weight is more than 9 ounces.
Read more "How To Add Weight To Pickleball Paddle"
Ex-tennis players should pick heavier paddles because they are used to playing with heavy tennis racquets. More importantly, you can hit the ball more powerfully without excessively forcing your arm. But if you are looking paddle for tennis/pickleball elbow issue then you should choose a Mid-weight pickleball paddle.
Conclusion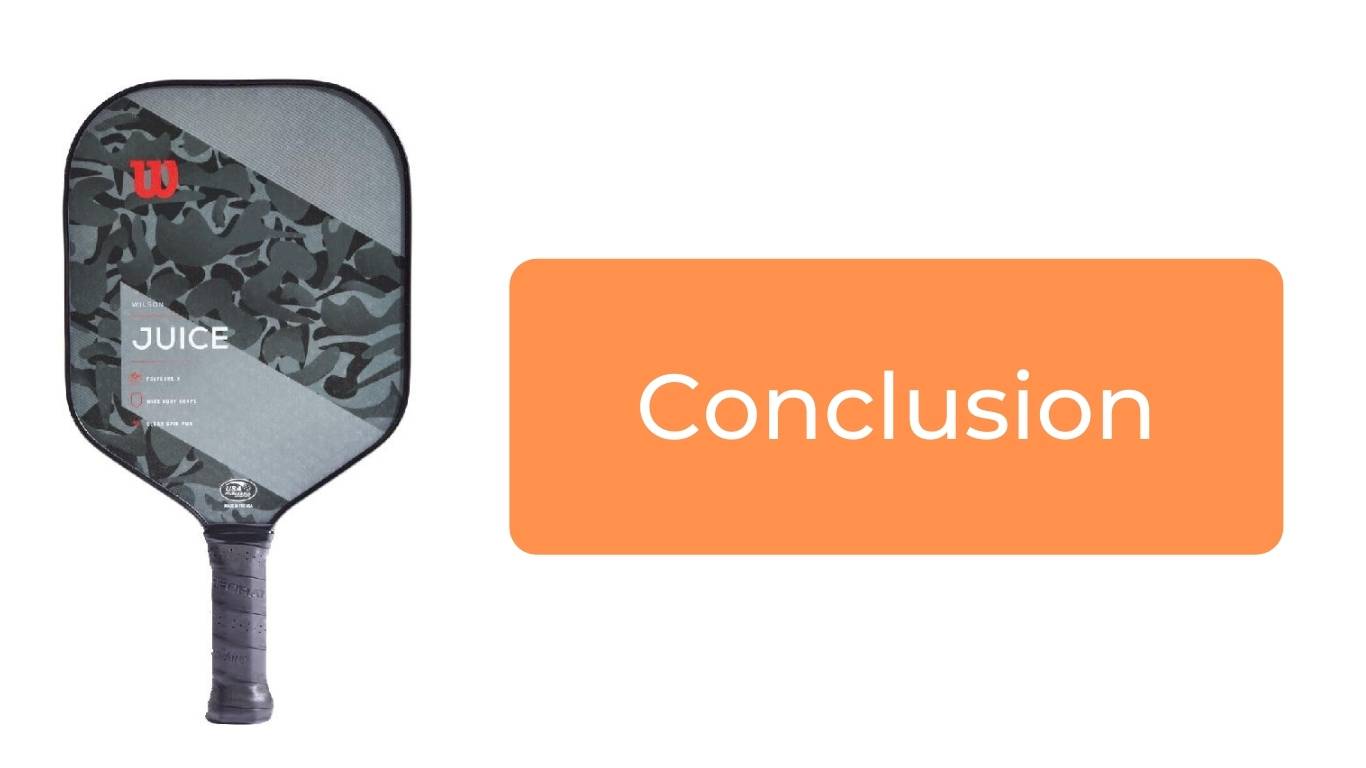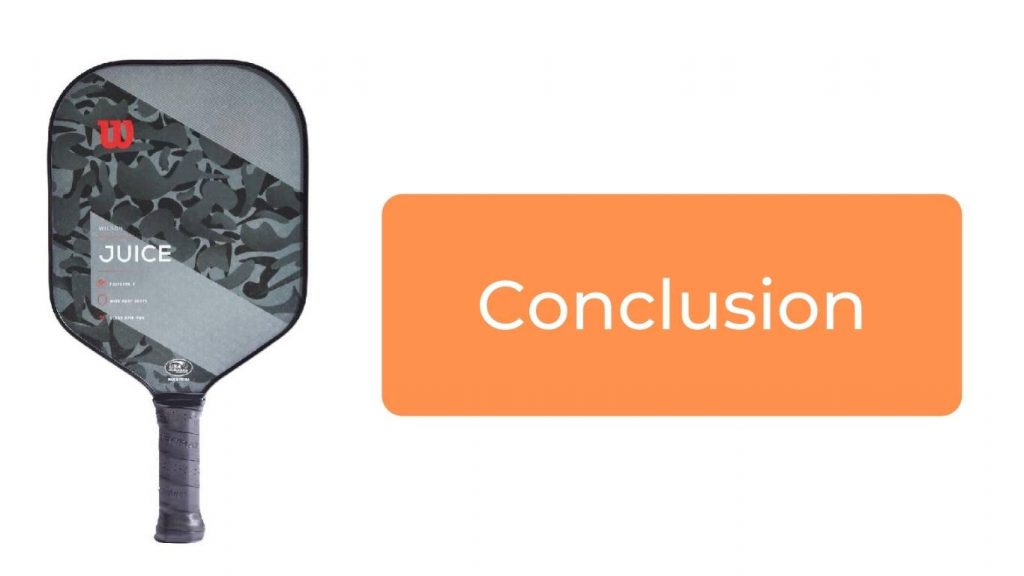 So, which option seems the best pickleball paddle for tennis players? We have reviewed several paddles in different categories so that you can choose a particular one based on your requirements and your skill levels.
Whatever option you pick, make sure it helps you increase pickleball skills, and you feel comfortable and solid while playing with it. Hopefully, you will get your preferred paddles from our review session. Click on the link to order your preferred paddle. Happy pickleballing!