When it comes to choosing a pickleball paddle, we often feel confused about grabbing a specific option. Pickleball racquets are available in various surface materials, cores, shapes, handle sizes, grip sizes, and weights. But which one is the best option for you?
Choosing a particular pickle paddle requires considering your skill level, game style, experience, fitness level, and preference. All these factors will affect your pickleball performance for selecting a specific paddle.
In this write-up, I will walk you through different types of pickleball paddles. You will learn various aspects of pickleball racquets and how they can affect your gameplay. Let's dive in without further ado!
Is There Really A Difference In Pickleball Paddles?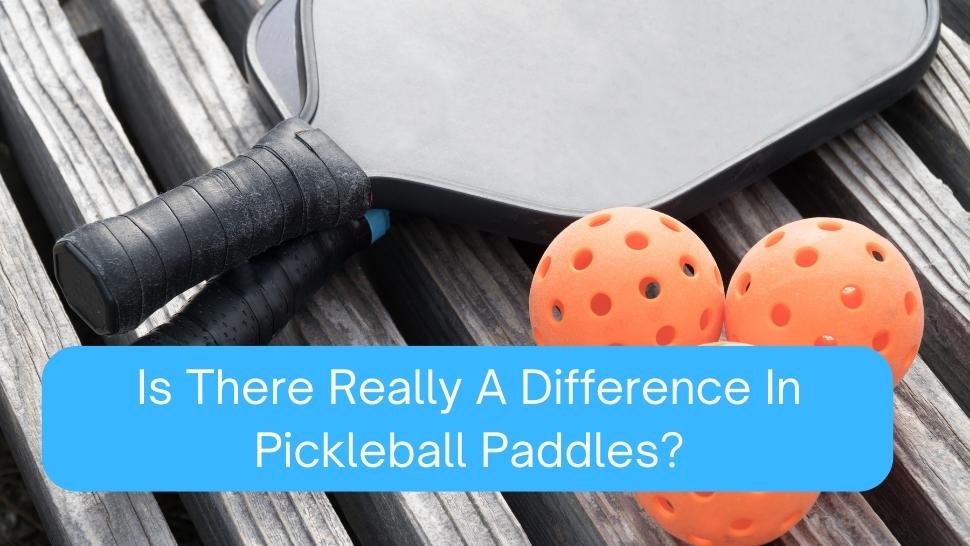 Wondering how different types of pickleball paddles can affect your gameplay? A particular kind of pickleball paddle will have a noticeable impact on your performance and how your body reacts after the playing session.
There are dozens of important aspects to consider in pickleball paddles. These various factors make the pickleball paddle unique from others. Each of them is designed to serve a specific purpose. They are made to fulfilling the playing requirements of some particular players.
Why Are Pickleball Paddles Different Shapes?
The width and length of pickleball paddles are not the same for all. According to USA Pickleball Association, a pickleball racquet can't be more than 24 inches wide and 17 inches long.
Their unique shape makes a difference in your gameplay. Many have a regular sweet spot, whereas some come with a large sweet spot.
Standard Shape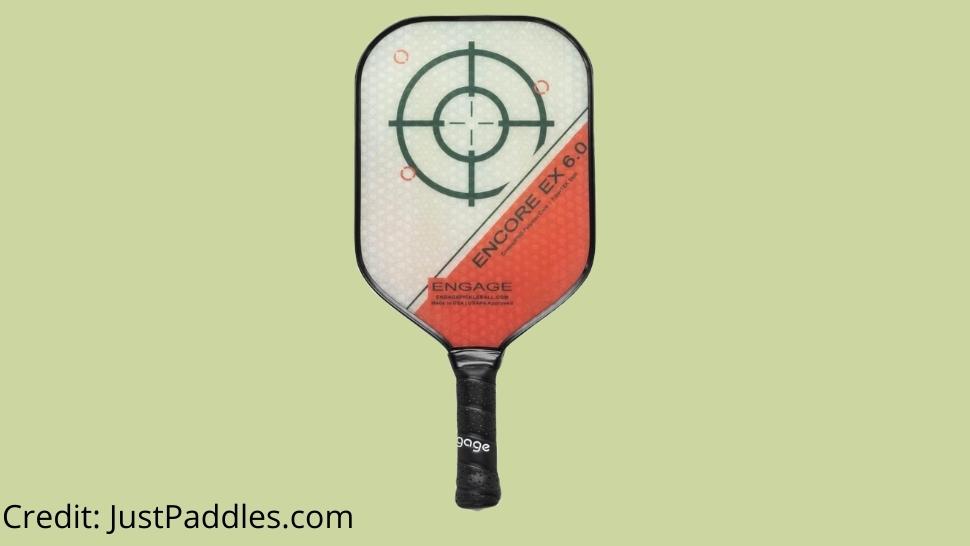 Standard shape pickleball paddles have a traditional design. Their width is 8 inches, and their length is 16 inches. This paddle can provide a great combination of power, control, and touch.
This particular shape paddle has a lightweight construction to ensure fewer fatigue issues. You are less likely to face injuries. Plus, they offer more agility to respond to the ball swiftly.
Additionally, the racquet comes with a more prominent sweet spot. So, you are less likely to play bad shots. It also improves your hitting accuracy with additional accuracy.
Elongated Shape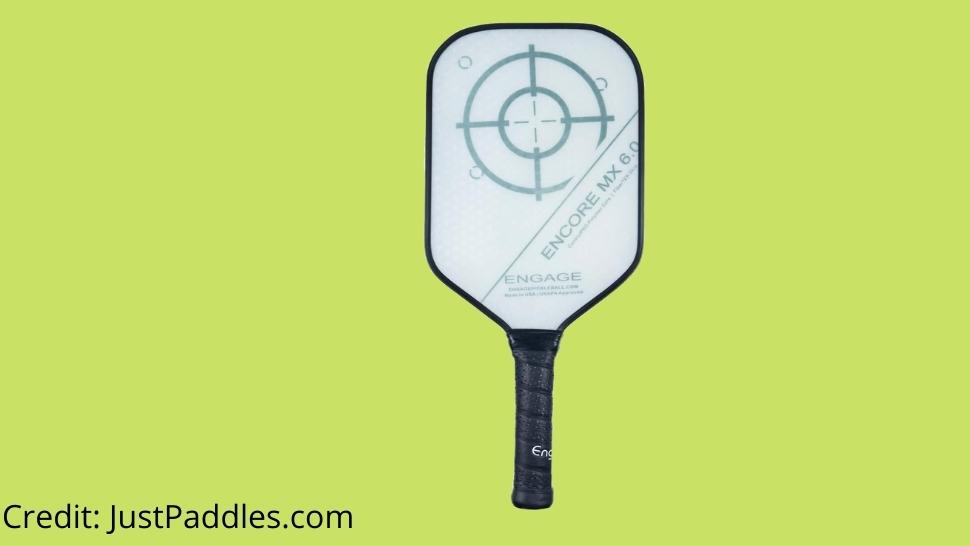 The length of an elongated shape paddle ranges from 16.5 to 17 inches. Extra length shortens its width level. Professional players and many single players prefer this type of paddle.
This kind of racquet comes with a tighter sweet spot to small the ball effectively from the overhead section. Its longer length provides better reach over the ball.
Players will have more control while playing in different areas on the court. Elongated paddles are good at generating ample power to hit the ball precisely with better accuracy.
Oval Shape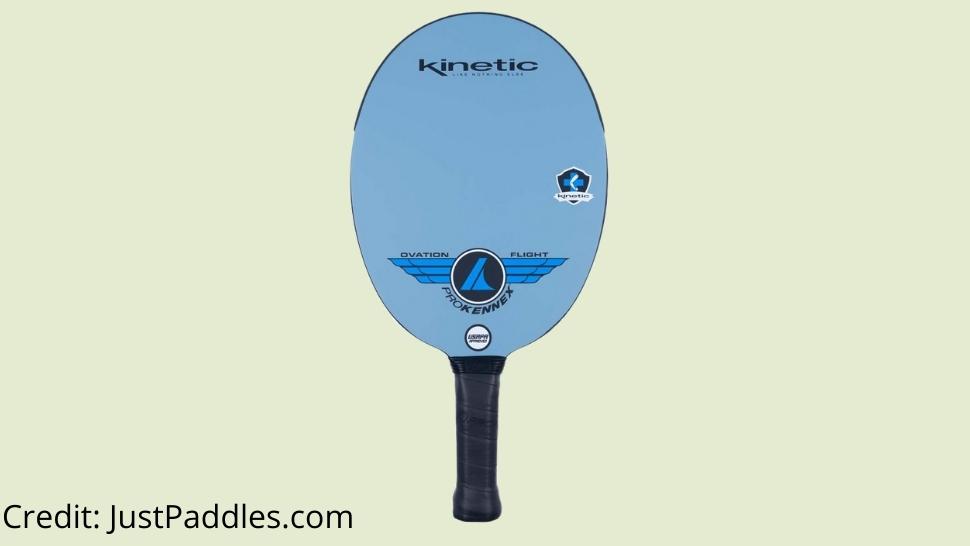 Oval shape paddles come with an aerodynamic design. This special type paddle is good at cutting the air rapidly when you are close to the net.
Since the paddle doesn't have any corner in the upper area, rotating it from one side to another is easygoing. It has a slightly larger sweet spot compared to regular paddles.
The head section of the oval shape paddles is less heavy. Hence, you feel more balanced while holding the paddle. This makes you more engaged in the game.
Blade Shape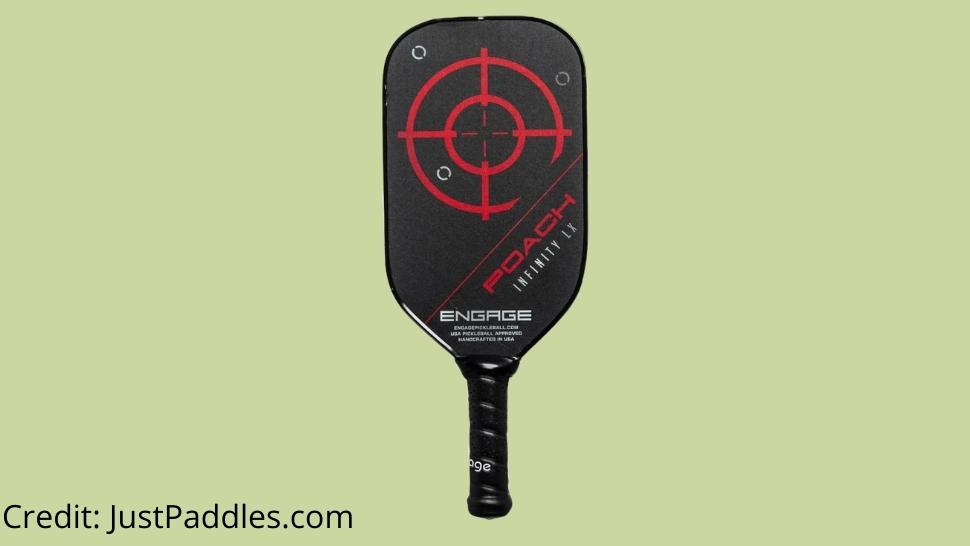 Blade shape paddles are one of the unique racquets for pickleball. They have a long and thin construction. Many single players love to use them.
These paddles are 17 inches long. But they have a limited sweet spot. Many beginners don't prefer to use them since they have a small hitting surface.
However, this extra lengthy paddle offers better reach. It is more suitable for experienced players who need additional reach in their gameplay.
How Does A Paddle Core Affect Your Gameplay?
Pickleball paddles are made from different cores. Some have composite materials, while others are crafted from single-based materials, such as Nomex, polymer, or aluminum.
Nomex Core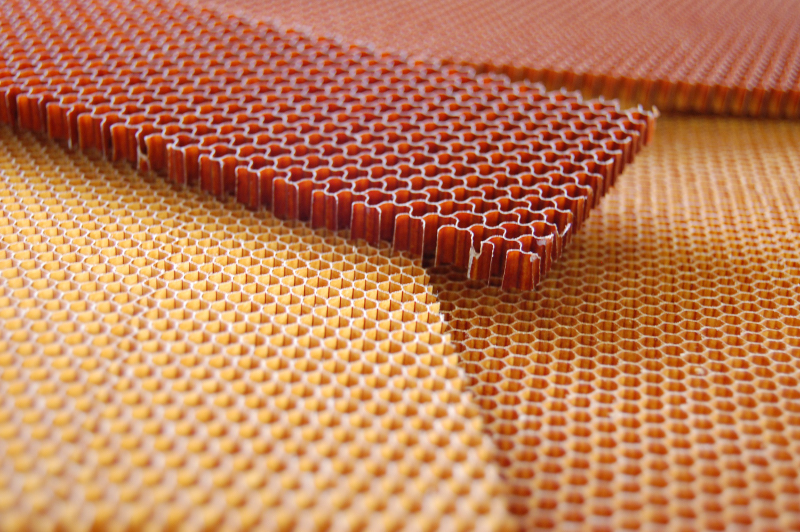 Image by Alexander Pfeiffenberger
A Nomex core is a traditional-based material. This type of material has a higher strength. It can offer a decent amount of pop. Since it is not highly heavy, getting a fine swing is easygoing.
Professional players still love this option since it can deliver the ultimate power they need in their gameplay. You can maintain consistent control with additional power.
Polymer Core
When it comes to a perfect balance of control and power, a polymer core is a top choice. Apart from polypropylene materials, it is equipped with many advanced core technologies.
This plastic-based core is highly flexible and durable. Players with arm or wrist issues will feel more comfortable playing with this type of pickleball paddle.
Aluminum Core
Aluminum paddles are less popular among professional players. They don't offer a solid power to hit the ball. This type of paddle lacks a center of gravity, so you will have less control.
Children and people with serious wrist and arm problems can play with aluminum pickleball paddles. Fit and strong people should not use them. They won't improve your gameplay.
Why Should You Care About Your Pickleball Paddle Surface Material?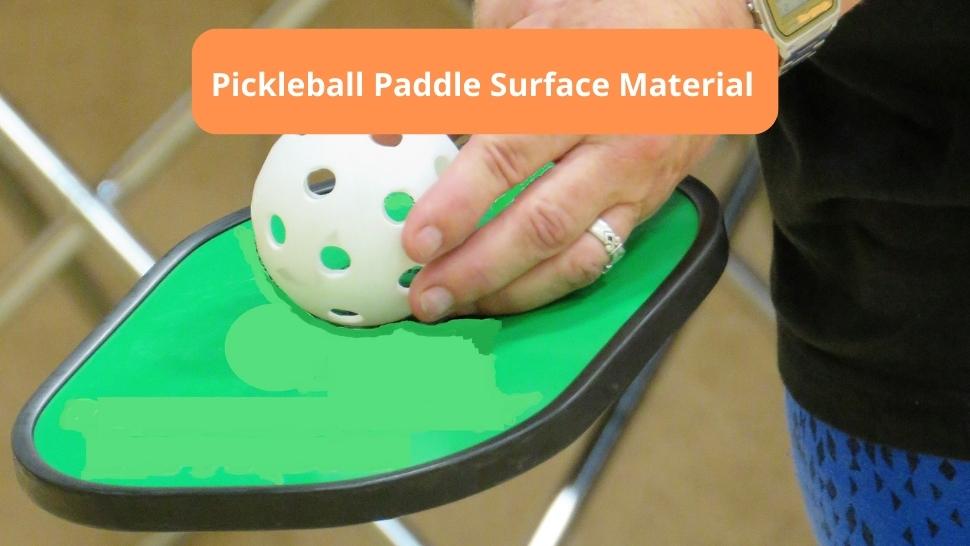 The skin or face of the pickleball paddle will affect your gameplay and provide a different feel. These paddle surfaces will affect the control and power you receive from a racquet. Additionally, they are directly related to the sweet spot size.
Graphite Surface
Graphite pickleball paddles have a highly responsive surface. Their lightweight construction gives you better control over the ball. You can react quickly when a ball comes to you.
You can get elite levels of feel and touch from a graphite paddle. Playing third shot drops in the kitchen line is what you will love since you get a fast action off the paddle
Fiberglass (Composite) Surface
Fiberglass or composite material is the most commonly used material for a pickleball surface. They work like a trampoline to consume energy from the ball and transfer it quickly.
This paddle surface delivers better oomph and plow. Power players will feel better to play aggressive shots. They have a textured surface to add a decent spin on the ball.
Carbon Fiber
Carbon Fiber paddles can provide you with a better feel with minimal power. Its stiff but durable material is highly versatile. Plus, it can absorb, compress and release the ball.
Playing dinking shots at a slower speed to tackle opponents is what you will love about this paddle. Whether it is topspins or backspins, you can enjoy both with this paddle.
Does Handle Length Of Pickleball Paddles Really Matter?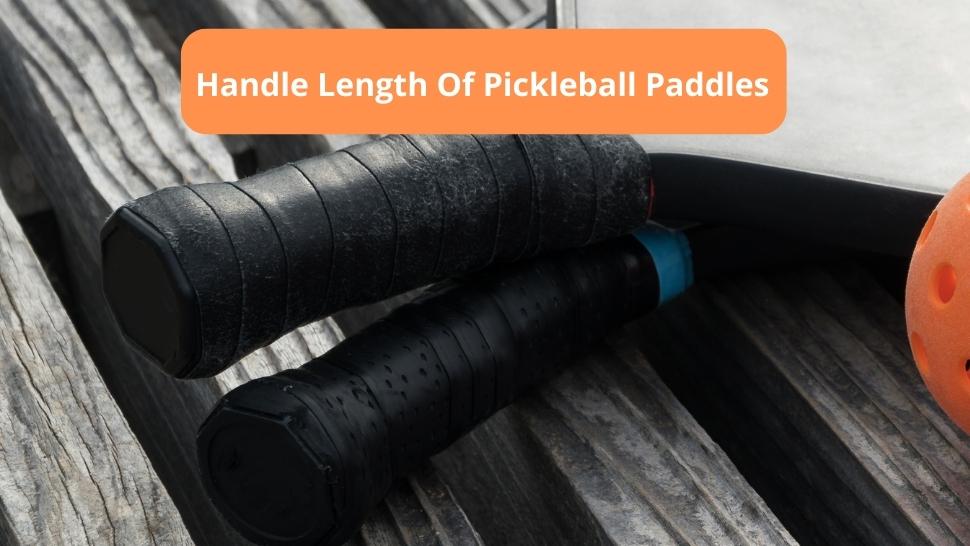 Pickleball paddles come with various handle lengths. They range between 4 inches to 5.5 inches. You need to figure out the best handle size according to your requirements.
If you are an ex-tennis player, backhand drive shots are a more common shot for you. People who want to utilize this type of shot need to use both hands.
They will need a minimum of 5.25 inches of handle length for this purpose. 5.5 inches appear a more practical choice for bulky hands. But small hands will feel comfortable at 5.25 inches.
In contrast, when you only use one hand to play, you can use the standard 5 inches handle length. You may prefer to use 4.25 inches to 4.50 inches paddle to keep your finger on the paddle face.
Apart from your playing style, your hand size will affect how larger or smaller your handle length should be. Usually, larger hands will need a larger handle than smaller hands.
Read more: Long Handle vs Short Handle Pickleball Paddle
Why Does Grip Size Matter For Pickleball Paddles?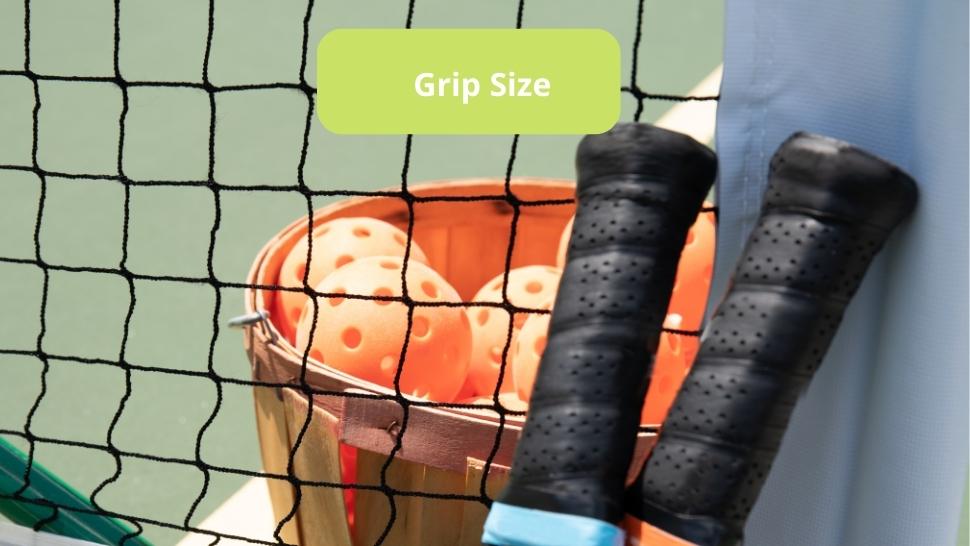 The average grip size of a pickleball paddle ranges between 4 inches to 4.5 inches. A correct grip not just offers you the ultimate comfort. It keeps your hands free from injuries.
Too Small Grip
A paddle grip should not be too small or large. With an extra small grip, it will be a challenging job to keep your hands securely on the handle area. Your wrist and arm will feel pressurized.
You are more likely to experience tennis elbow injuries from regular long hours of a play session. Plus, it may feel frustrated when the small grip often slips out from your hands.
Too Large Grip
A massive grip is a tricky hold for a long time. Your hand, arm, and wrist will feel unwanted stress. Plus, it will appear challenging to change grip from one hand to another.
Moreover, a too large grip will limit movement when you want to play a shot from the overhead section. You won't get the appropriate level of hitting action while moving the paddle.
Read more: Difference Between Heavy, Mid Weight And Light Weight Pickleball Paddles
Final Words
If you are new to the pickleball journey, choosing the right pickleball paddle makes a huge difference in your gameplay. It can help you improve your gameplay and uplift your skills.
You don't want to select the wrong paddle that will fail to fulfill your playing requirement. Consider a pickleball paddle's handle size, grip size, shape, weight, and core & face materials.
After all, all these aspects will help you to choose an ideal pickleball paddle. Hopefully, our information mentioned above will aid you in learning better about different types of pickleball paddles.