Are you planning to change your current paddle? Is not it providing the support and grip you deserve? If you have already come a long way in your pickleball journey, playing with a quality paddle is what your priority should be.
When it comes to picking the best pickleball paddle for advanced players, many options are there. You may dive into a confusing world. Selecting pro pickleball paddles requires considering some crucial factors to get the best bang.
We have finally picked seven top rated pickleball paddles after researching more than dozens of paddles. Each of them has some great features to stand out from the rest. Let's know them without further ado!
How Advanced Players Choose Their Pickleball Paddles!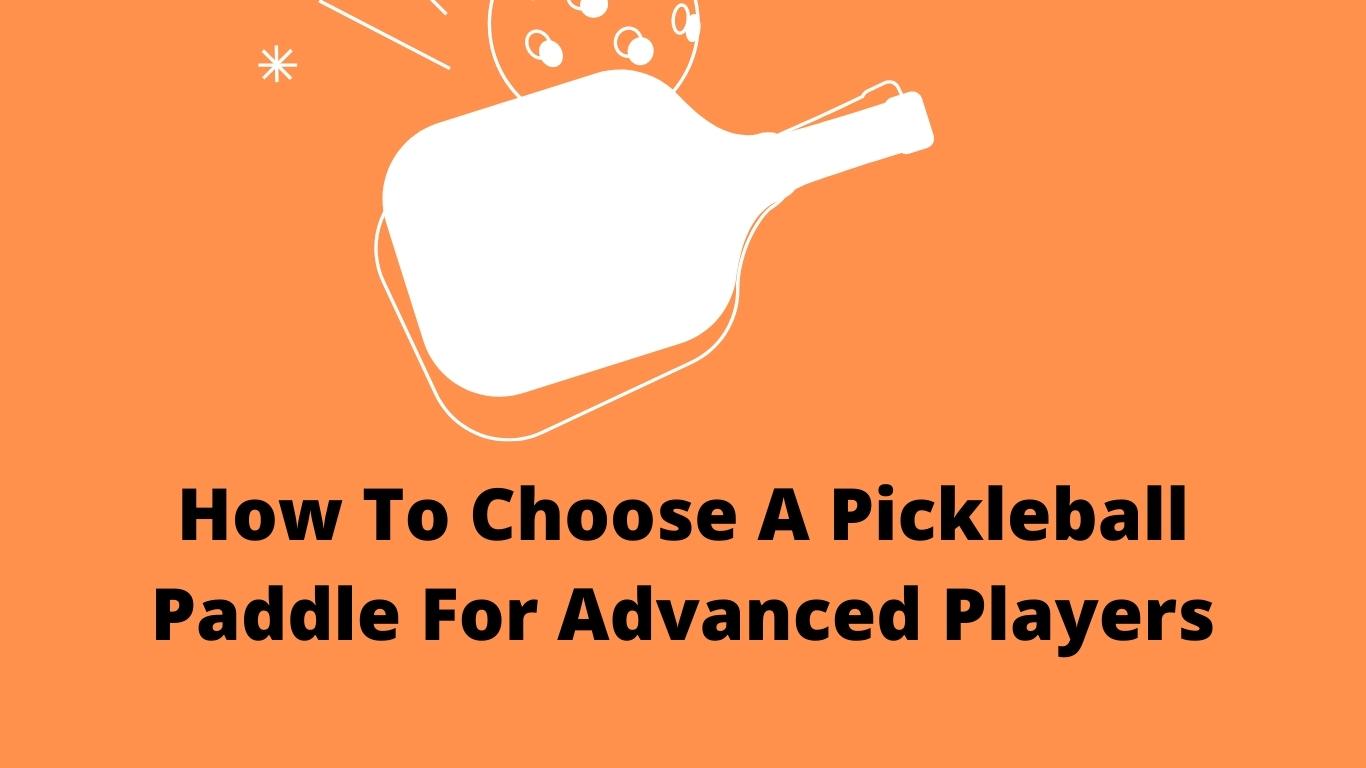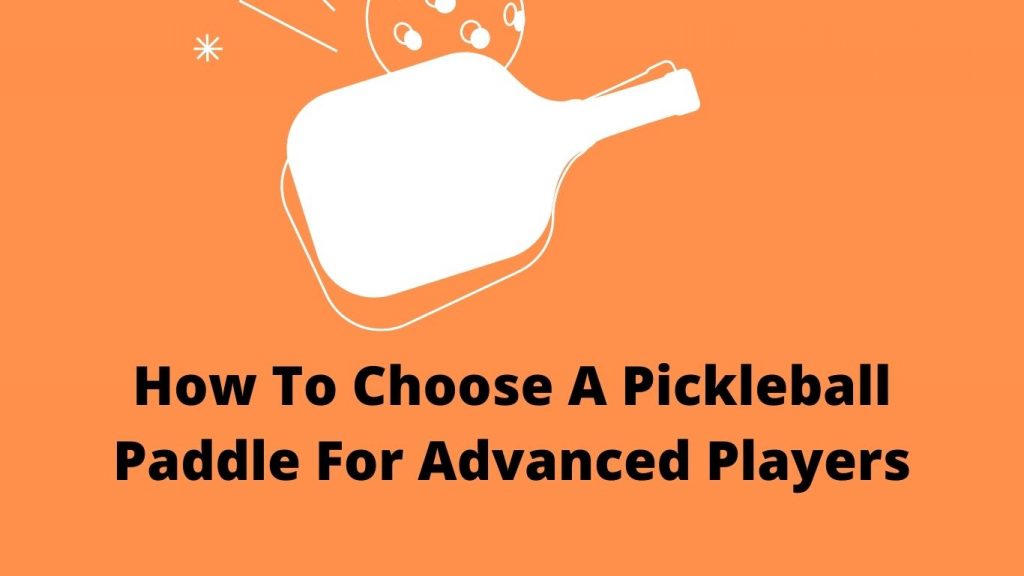 Pickleball paddles come in various sizes, shapes, weights, designs, and materials. As a pro player, you can't just grab a paddle randomly. Below are some important points you should always keep on your list to get the best value.
Materials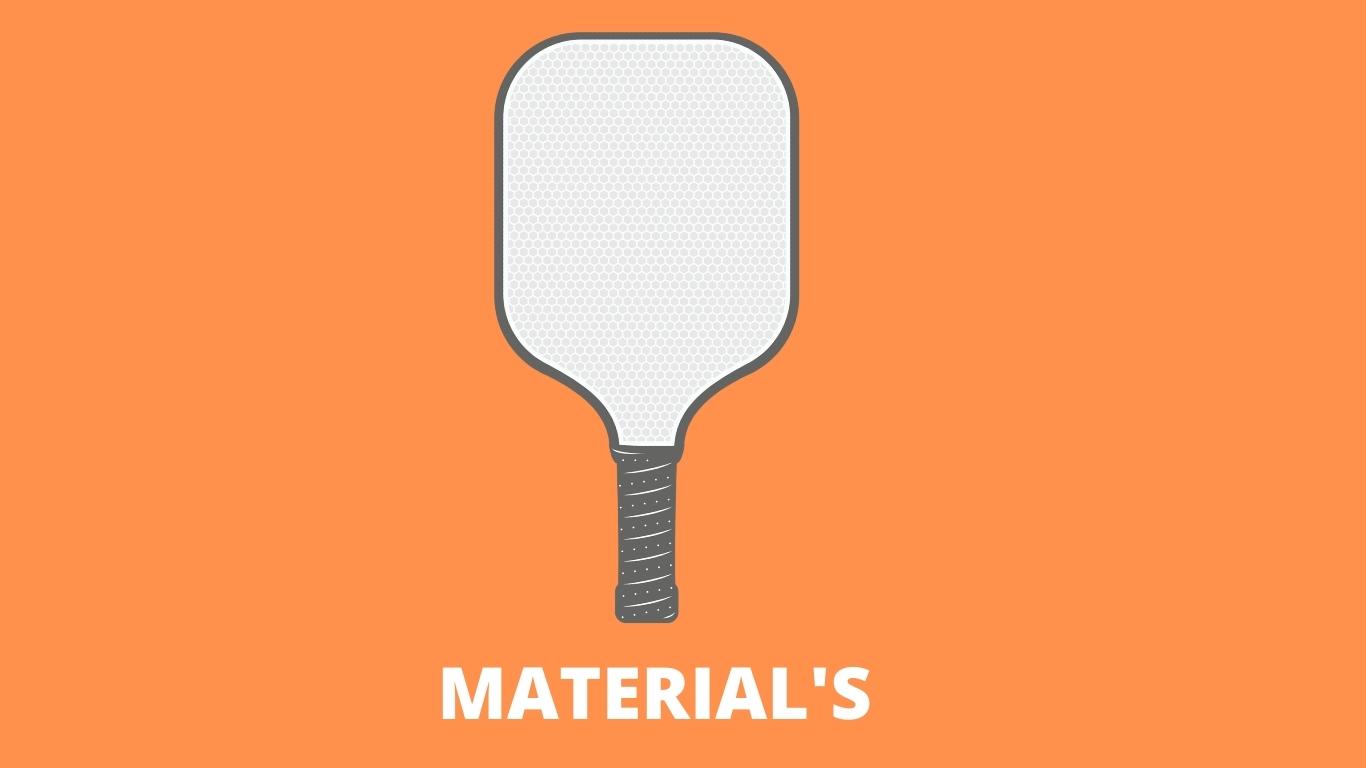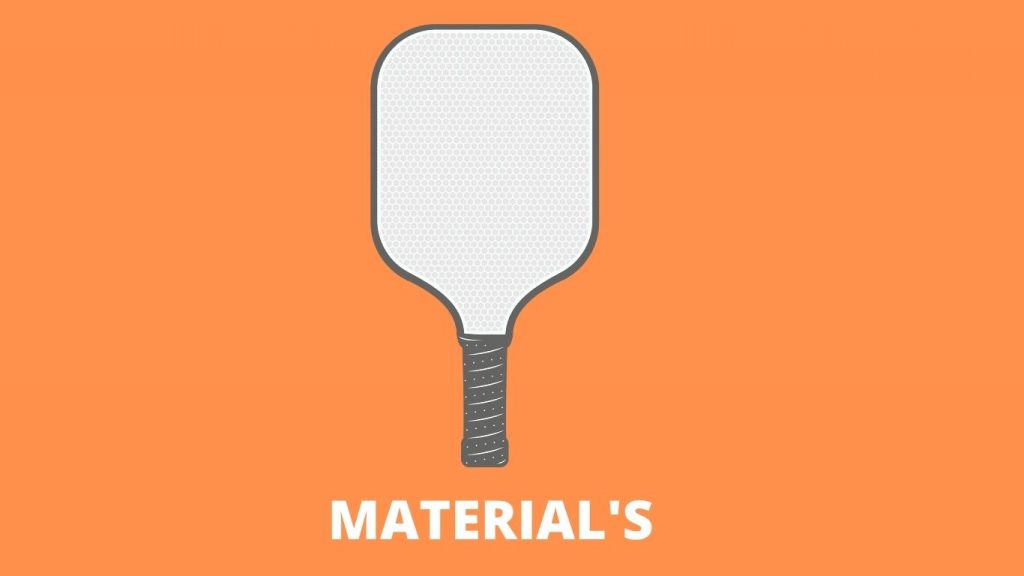 Quality materials make a pickleball paddle supportive. When choosing a material for pickleball paddles, very options are as good as graphite.
Though they are pretty expensive, their lightweight construction and amazing power will support you to uplift pickleball skills more.
Weight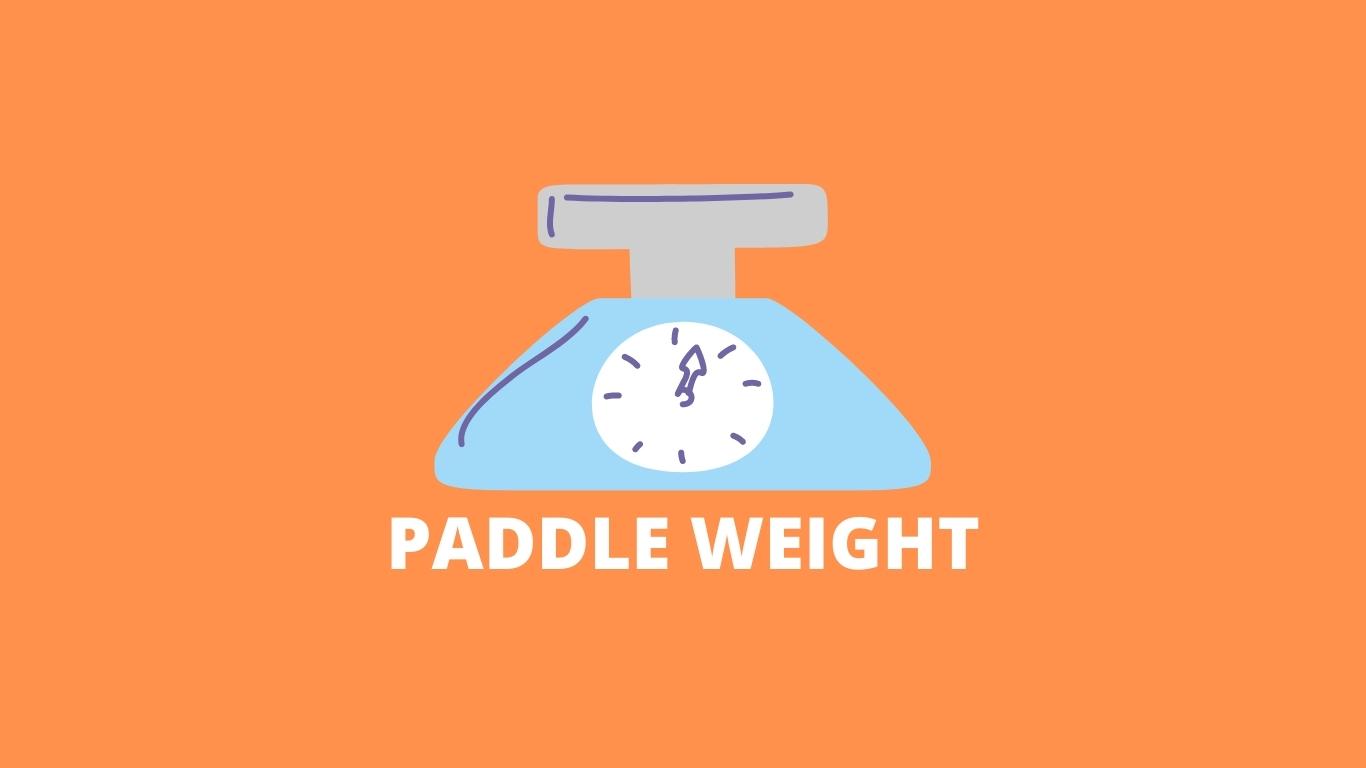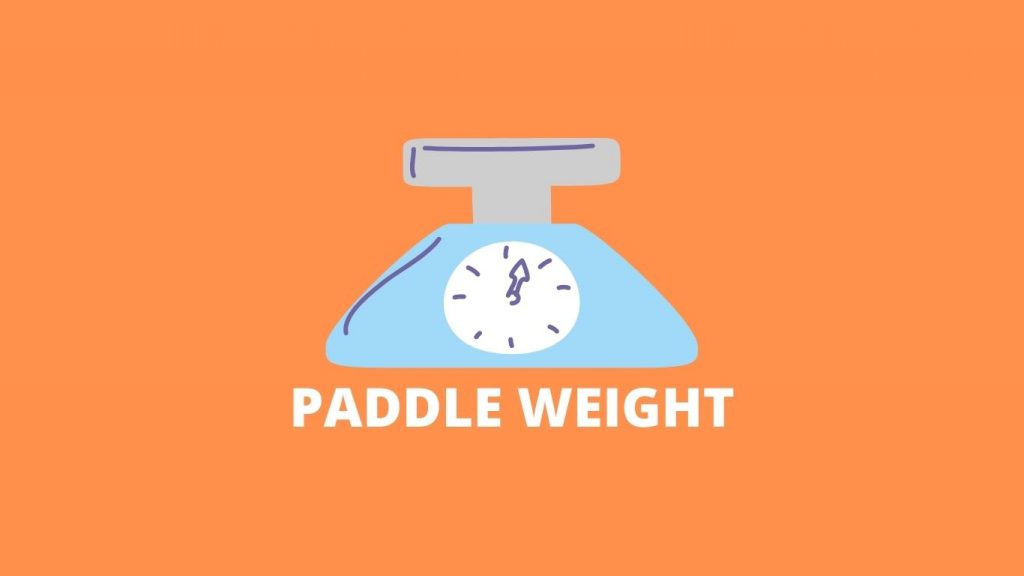 Weight is a crucial factor for pickleball players. But our preference varies. Some players feel comfortable playing midweight paddles, while others choose lightweight paddles.
In addition, a few love to play with heavier paddles because of the extra power they get. But midweight racquets will ensure a perfect combination between power and control.
Grip Options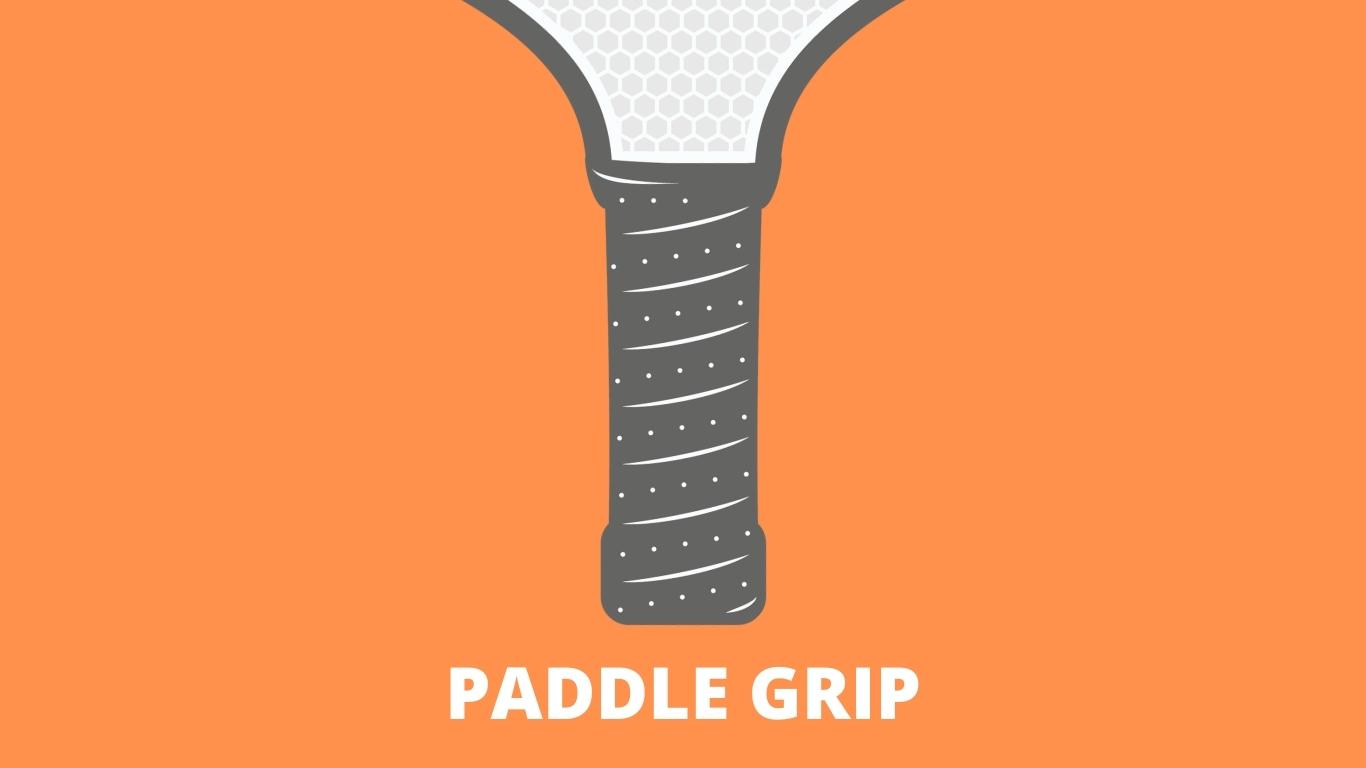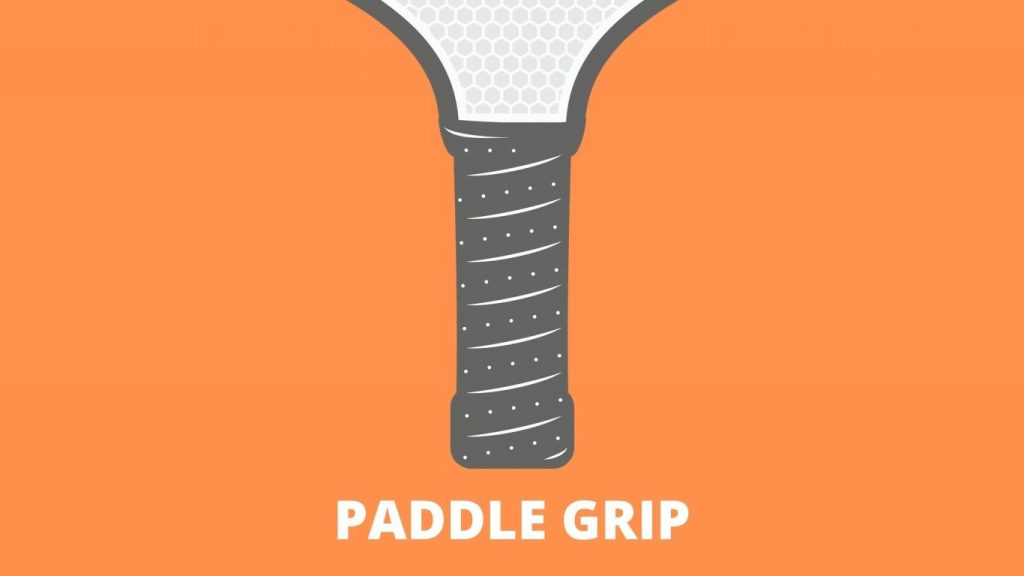 Grips come in various sizes. Many players like to use large grips because they are useful for two-hand backhand, while other players consider to use small grip.
You can read our article on How to Choose a Pickleball Paddle Grip Size to get a better idea.
Edge Protection
This is an overlooking feature even among advanced players. Just because you prioritize many important factors of a paddle doesn't mean edge protection is not necessary.
A relationship exists between the pickleball edge guard and the overall durability of the paddle. Aim at choosing a paddle with a mid-range edge guard and big sweet spot as a pro player.
Paddle Shape
Does paddles' shape really matter? If you only stick to a particular shape paddle, you may not know what others offer. They come in round, elongated blade shapes and a few more.
According to many pickleball experts, an elongated shape is the best choice if you prefer better power, spin, and, more importantly, reach. It is highly popular among single players.
Price
Price is a big factor for any paddle you choose. Generally, high-end pickleball paddles are slightly pricey due to their superior materials and impressive performance.
As an advanced player, you should add a few extra bucks to your budget to get a quality paddle. It will last a long time and support you to improve your pickleball performance over time.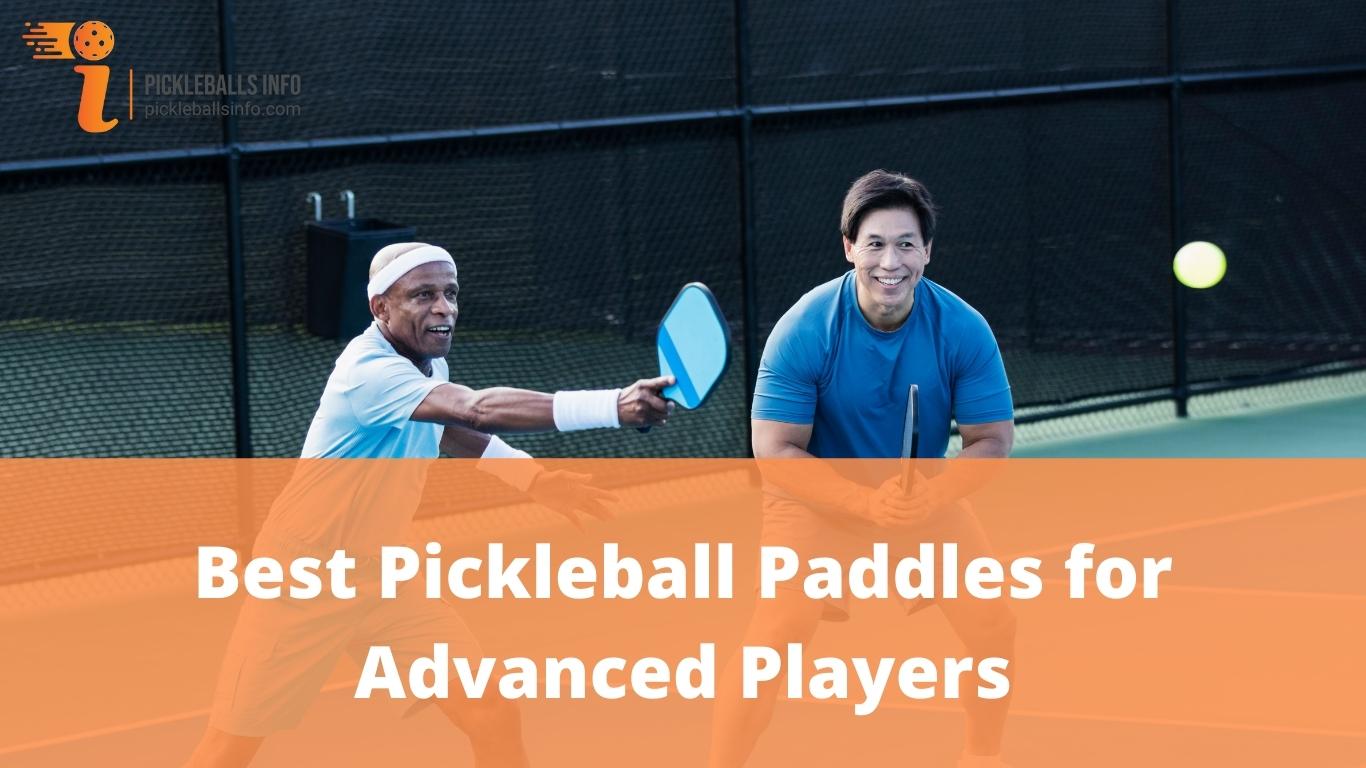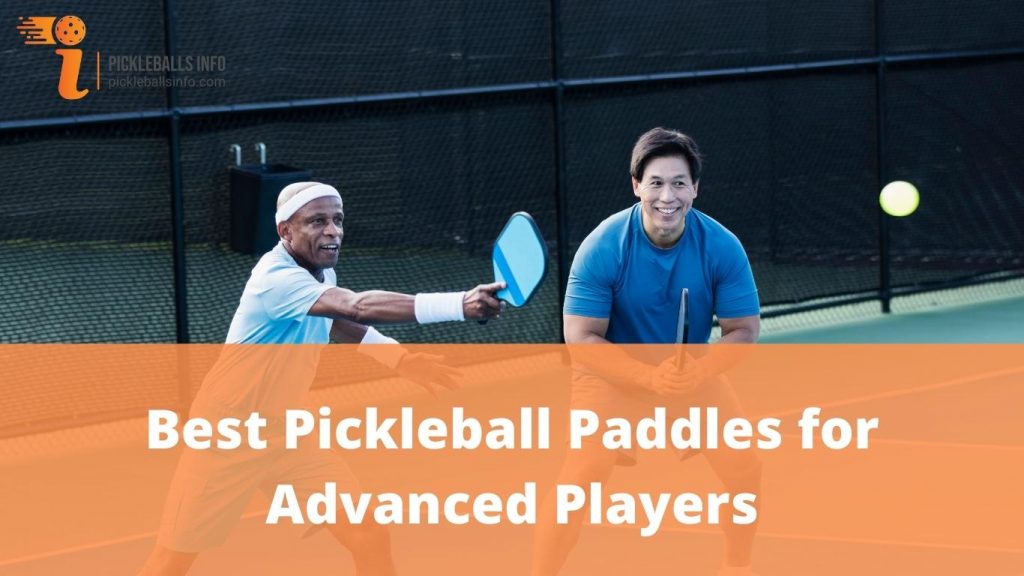 7 Best Pickleball Paddles for Advanced Players
Advanced players don't need similar paddles as beginner or mid-level players. Their playing and serving style will be different. Here are seven professional pickleball paddles for expert players to check out.
1. Selkirk Amped Pickleball Paddle
Do you prefer a paddle that is ideal for everyday playing? It is worth having a look at this premier paddle. This paddle stands out from the rest when you want greater control and power. The entire pickleball racquet is made of the finest materials and proprietary to ensure reliability.
This Selkirk paddle features a FiberFlex Fiberglass face that can provide an exceptional feel to control the ball precisely. Catching the ball and directing it in your preferred direction is what you will appreciate about this beast. You get all control, power, and finesse!
Though it has an average sweet spot, the mid-sized spot can help you play excellent shots with minimal errors. In addition, you will get an unbeaten ball spin while defusing your rival player's spin perfectly and smoothly.
The Selkirk paddle has a Polypropylene X5 Core, which is made of advanced polypropylene honeycomb technology. It can dramatically decrease the vibration and amplitude. You won't be wrong to expect a smooth feeling during your playing session.
Another notable feature of this unique is its USAPA certification. Many professional players love to play with this game-friendly paddle. Hence, playing with this paddle for any tournament or professional won't be a concerning point for any player.
Apart from these, this Selkirk paddle has a well-constructed grip tape, making it more solid. You can get the essential confidence to play shots securely. Though its grip is not as ergonomic as some premium paddles, it is still good enough to comfy you for playing pickleball games.
The pickleball paddle comes with an elongated surface area to handle different shots conveniently. You will like its long handle to have more control and better reach over the ball on the court. Overall, it is an outstanding paddle, merely having any flaws.
2. Paddletek Tempest Wave Pro Pickleball Paddle
Do you prefer a little soft and more forgiving pickleball paddle? If yes, Paddletek Tempest Wave Pro Pickleball Paddle appears a great choice.
Getting the highest level of touch is what you will appreciate about this racquet. It is available in five cool colors to match your playing personality. Its black appearance makes it eye-catchy too.
The Tempest Wave Pro features smart response technology to help you play explosive shots while getting immense control. It will take your controlling power to the next level due to the textured graphite surface. This type of surface adds extra maneuverability and flexibility too.
The bulky sweet spot of this handy racquet allows you to hit the ball consistently to your desired spot. Worry about ugly shots? You should not be! This supportive paddle is highly forgiving.
Playing impressive kitchen dinks with immense power will be easy-going. The preciseness and unmatched accuracy you get from this paddle will be anyone's favorite. So, you can focus on being a precision player with moderate power.
Moreover, the design and shape of this paddle will give a professional feel, making it perfect for any professional game. In addition, you will appreciate its graphite surface to make the overall paddle lightweight without compromising the power.
You will easily get the extra pop you need to play tricky shots. The unit has a standard handle that is easy and comfortable to hold. But you can purchase it from two grip sizes: standard and thin grip.
Since the paddle is made of advanced technology, you can implement additional force for every swing. Plus, playing swift rebounds and tricky shots will be easy-going. Generally, it is a great paddle for dedicated players who want greater power and control.
3. ProKennex Pro Flight Lightweight Hybrid Pickleball Paddle
This ProKennex paddle allows you to move it smoothly and effortlessly with a faster response time at the net. If you have experienced tennis elbow issues in the past, the racquet can keep your arm and elbow safe. Since, it is well-balanced; it won't pressurize your hand in a particular area.
The unit has a carbon with a diamond frost face to ensure quick tip speed. Additionally, it is equipped with a Kinetic shock-absorbing system—the feel and touch you will get from it will be matchless. You can bring out your best for kitchen play.
Furthermore, this pickleball paddle comes with a Cloud Cell poly core. The manufacturer worked impressively well to decrease the core weight while ensuring supreme power. They also focused on raising the size and space between each cell of this racquet.
Other than these, it features a graphite perimeter cap to make it more sturdy and stable. This will uplift your pickleball gameplay without any compromise. Plus, the paddle has Replaceable Air-O-Guard. Players who prefer maximum surface area will appreciate this edgeless design.
Apart from safeguarding your hands from "pickleball elbow" issues, its famous Kinetic System will ensure minimal overuse injuries. This innovative feature distributes energy equally throughout the face using tungsten-filled chambers.
The overall length of the grip is 4 7/8," and it comes with a comfortable cushion grip style. Getting faster hand speed in kitchen volley exchanges will be easy-going with the beast. Since you will get a ton of power, you will have greater control over all shot types.
4. Franklin Sports Ben Johns Pickleball Paddle
If you are looking for a versatile and highly functional paddle, this pickleball racquet deserves to be on the list of the best pickleball paddles for advanced players. Franklin brand includes 16mm polypropylene core technology for this paddle, making it precise and balanced for every shot you play.
Did you have any bad shaking or trembling experiences with your old pickleball paddle? No worries. A special technique named MaxiGrit is used in this paddle handle to hold the unit more comfortably and steadily.
Holding the paddle for a long time won't be a concerning point due to its soft and cushy grip. Also, the grip is made of high-grade and versatile materials to ensure minimal disturbance and vibration. Hence, you can never be wrong to expect smooth games for each playing session.
A saying goes like this: Professionals follow professionals' footprints. This pickleball padded is designed and developed by a professional player Ben Johns. Hence, it is not hard to see why it is truly one of the best options for experienced players.
Besides, the pickleball racquet is certified by USAPA, so playing in any professional tournament won't be an issue. Additionally, you will appreciate its high-quality construction to provide improved traction for each shot.
Players can uplift their performance by playing perfect shots with better control ability. A paddle face plays a key role in the ball's direction. Since a fiberglass surface layer magic covers the whole paddle face, expecting a massive sweet spot won't be a wrong point.
You will get an all-around performance in each match. Apart from that, the pickleball paddle is crafted with polypropylene and advanced technology. Experience players will surely see a great improvement in their performance within a short time beyond their expectations.
Specifications Of Franklin Sports Ben Johns Pickleball Paddle
5. Prince Spectrum Pro Pickleball Paddle
Are you a touch player? If yes, you might be searching for a pickleball paddle with an extra-large sweet spot. In such a case, Prince Spectrum Pro Pickleball Paddle may exceed your expectation in many ways. Several weights, designs, and grip sizing options are available for this racquet.
This highly functional paddle comes with a circular revolutionary shape, which will change your perception of this paddle's performance. Apart from having ample sweet spot, this particular shape paddle can help you impart extra energy to the ball. It reduces unwanted vibration too.
The Prince Spectrum Pro features a 9/16 extra-thick honeycomb surface to respond precisely to your opponent's shot while dispersing energy as much as possible. Instead of a huge thick edge guard, it has a slim edge guard with a large surface area.
Moreover, its thick polymer core is made of progressive core technology to respond precisely in every shot. Regardless of your playstyle, you will get the optimal power to hit power stroke shots like never before. You will surely have a prominent and solid feel from each shot.
Apart from utilizing this functional paddle as an offensive weapon, it can show reliable performance to defend balls as you expected. You can take this paddle as a great combination of touch and strength. Every play session will be more balanced and more in control.
Whether you want to play power put away shots, dink shots, or defensive volleys, you won't be wrong to expect to hit the ball in your desired direction at an ideal speed. Imparting more power to the ball is also possible by hitting shots more powerfully.
Even professional players are impressed by the plenty of control and the power it provides. Players who used to play lightweight paddles with surely benefitted from this racquet to get an outstanding touch on softer shots. All the remarkable features make it an exceptional paddle.
6. SLK Evo Hybrid & Soft Pickleball Paddle
Are you not feeling confident enough with your current boring paddle? Is it not providing the right power and control you deserve to play like never before? This SLK Evo paddle is specially designed for pickleball pro players to uplift their gaming performance within a short time.
This game-friendly pickleball paddle comes with SLK G8-Flex Carbon Fiber Face to get maximum control over the ball. Additionally, it features a polymer rev-soft core, which has a 16 mm (0.63″) thickness level, exceptionally higher than a common core.
The soft and reactive feel you will get from this responsive paddle will surely make you a fan. Additionally, it features a polymer Rev-soft core. This perfectly thicker core can absorb the vibration generation while playing powerful shots. It will give a softer feeling too.
A massive number of advanced players prefer to play with a lightweight paddle. Are you in that category? This high-performance paddle has a lightweight construction, weight around 7.6–8 ounces. It will ensure quicker hand motion and maintain precise control even for tricky shots.
Other than these, the SLK Evo is equipped with X-Bridge technology to ensure the perfect transformation of energy for any shot. Hence, you can implement more power with fewer efforts and have more accuracy in your gameplay.
Not all pickleball paddles give you the comfort you need to hold a paddle for a long time. SLK has especially developed a soft grip for this model to keep hands from fatigue and tennis-elbow issues. Therefore, continuously playing for several hours is so easy-going with this racquet.
Its generous sweet spot ensures better accuracy in most shots and precisely directs the ball to your preferred angle. This will help you stand in a dominant position for each playing session. Choosing this paddle means you get more than you pay.
7. Gamma Sports Voltage 2.0 Pickleball Paddle
If you are in the market for a versatile and stylish pickleball paddle, going wrong with Gamma Sports 2.0 Voltage Pickleball Paddle is not easy. Whether it is an indoor or outdoor pickleball game, you can use this all-around paddle for a wide range of purposes.
The pickleball racquet comes with advanced honeycomb core technology to improve your pickleball gameplay. The more you spend with this paddle, the better playability you will master. Its advanced core is effective in absorbing vibrations precisely. So you can focus on your game.
The Gamma Sports Voltage 2.0 features premium graphite, known as top-grade material for pickleball paddles. Love to have outstanding spin? This racquet has a flush-fit bumper to get amazing spins in your shots. Also, dissolving the rival player's shots is super easy for it.
Worry about durability? Pickleball paddles show weary signs over time when you heavily play with them. Thankfully, the unit has a rigid construction that guarantees extreme durability. Even uncertain drops and harsh strikes will merely cause any damage to the racquet.
Most advanced pickleball perfectionists will appreciate its added unibody handle for better reach over balls. Hence, unlike other typical paddles, you are less likely to miss your target shots. Its lightweight construction ensures quick swinging to respond to the ball instantly with no delay.
Gamma Sports Voltage 2.0 has the USAPA certifications to play country-based and international tournaments. So, enthusiastic players can join any match they like. Overall, this is an affordable and versatile paddle to get balance in your pickleball gameplay.
Frequently Asked Questions (FAQs)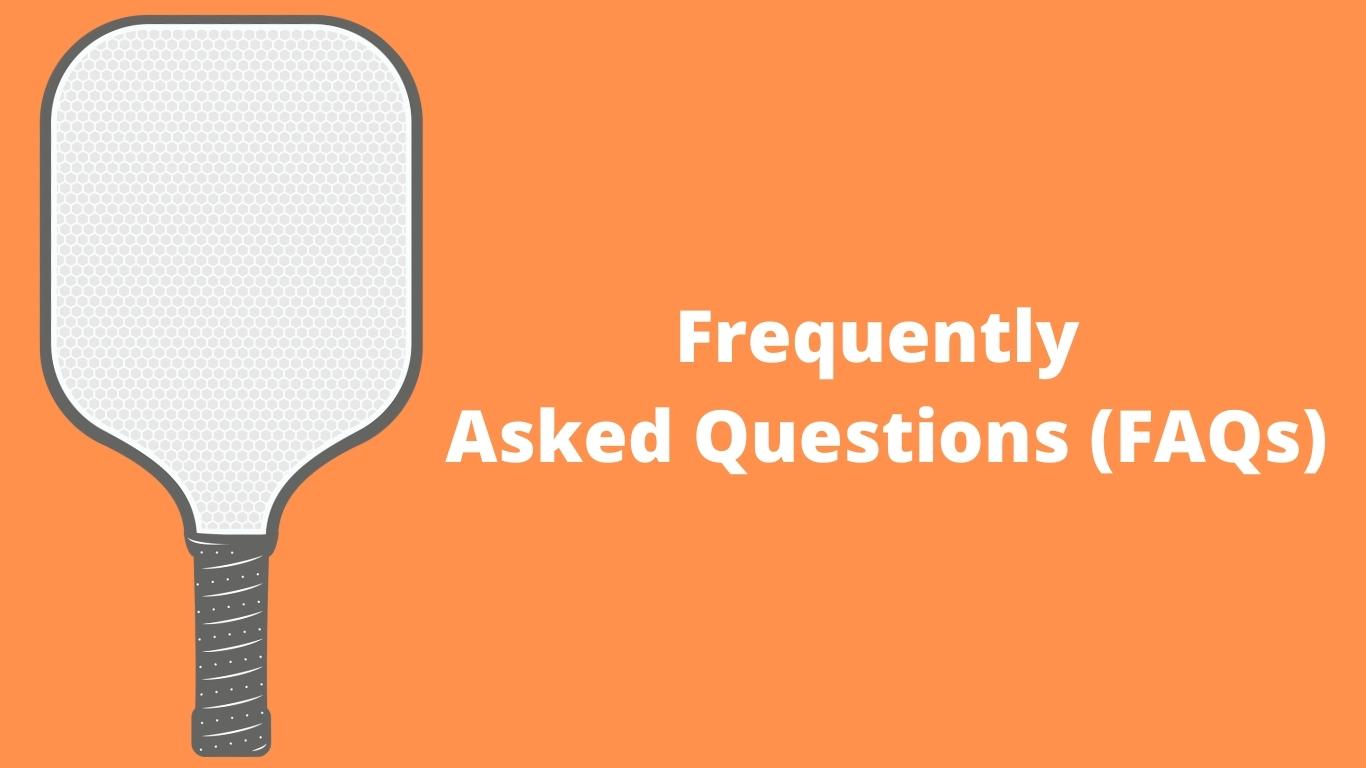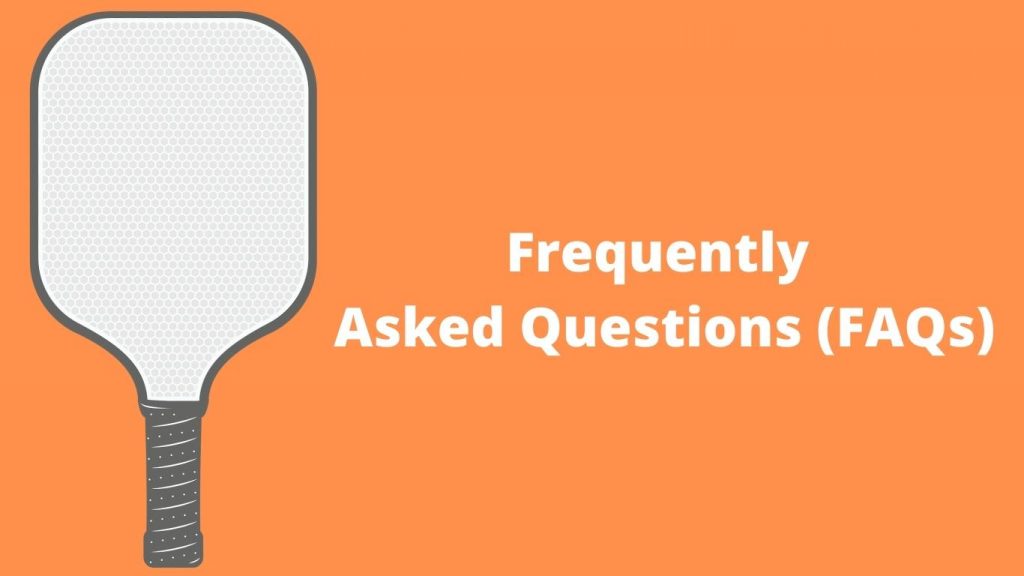 Is a composite or graphite pickleball paddle better for an advanced player?
Composite paddles are heavier than graphite paddles. If you prefer extra power and have excellent physical conditions, you can play with composite paddles. But anyone who prefers more control over power will be benefitted from graphite pickleball.
How much does an advanced pickleball paddle cost?
The price range of advanced pickleball paddles is too wide to describe. You may get a cheaper paddle for only $15. But some premium paddles can be as high as $150. But many good options are available with less than a $100 price tag.
What paddle do the pro pickleball players use?
Most pickleball pros prefer to choose a paddle with balanced power, touch, and finesse. However, your skill level, physical condition, playing style, indoor or outdoor playing, and playing purpose will affect choosing a particular paddle.
Final Thought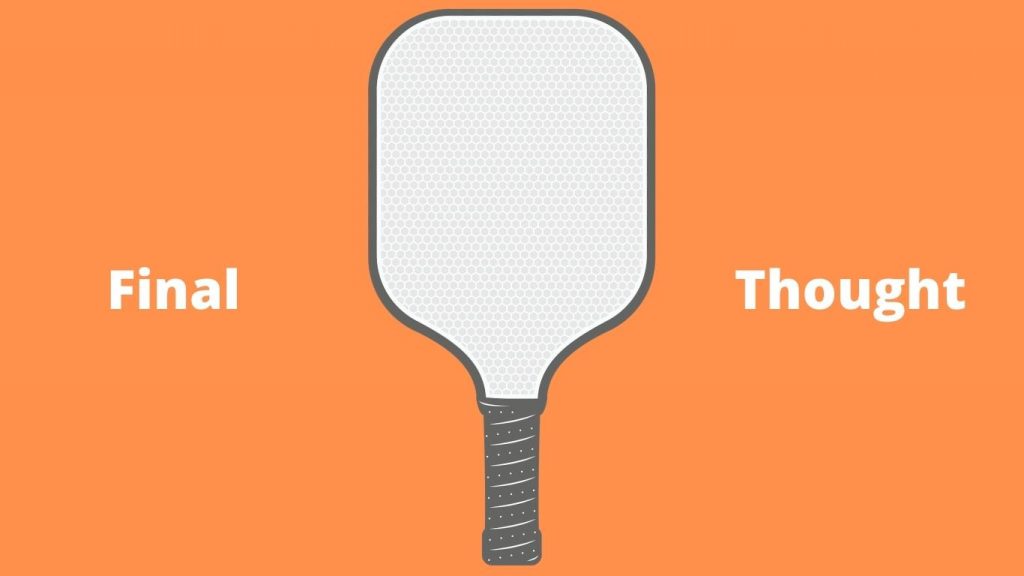 An advanced doesn't need a basic paddle like a beginner. He wants to combine all the functionalities of a paddle to get the best bang. Regardless of the preference, most players want to get the best pickleball paddle for advanced players.
Hopefully, our review session will help you choose a perfect paddle to uplift your pickleball skills. Add a few dollars more even if it is required to select a quality paddle that matches with gaming style.